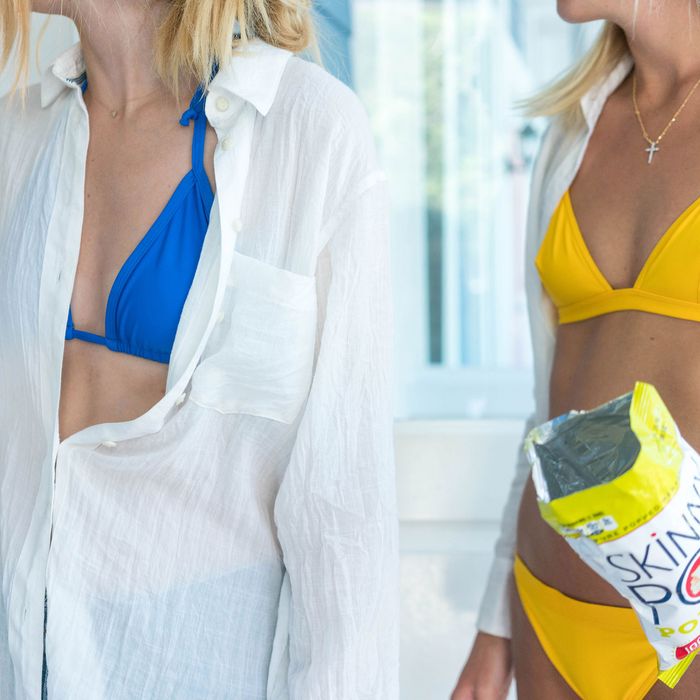 Seaside, Florida, photographed by Justice Apple.
Photo: Justice Apple
For a fresh take on the summer swimwear guide, the Cut gave six photographers some of the season's best swimsuits before their Memorial Day getaways. They captured friends wearing Michael Kors maillots in New Orleans, Burberry swim trunks in Miami, and Zimmermann one-pieces in Brooklyn. Justice Apple went to Seaside, a quintessential Florida beach town.
"It was my friend's wedding weekend, the first one of us to get married," she says. They attended an all-girls school in Ohio for 12 years. "I've known most of them since I was 5, but after high school we all separated and went different ways. Seeing them really opened me up to allowing them back in my life."
After the bride left for her honeymoon, Apple staged the shoot around a house she and her friends had rented for the weekend. Against a colorful backdrop — brightly painted houses, blue umbrellas on the beach — they wore Versace bikinis, an elegant emerald one-piece, and other designs. Click ahead to see her photographs. All six Out of the Box swimsuit portfolios appear here.
*A version of this article appears in the June 13, 2016 issue of New York Magazine.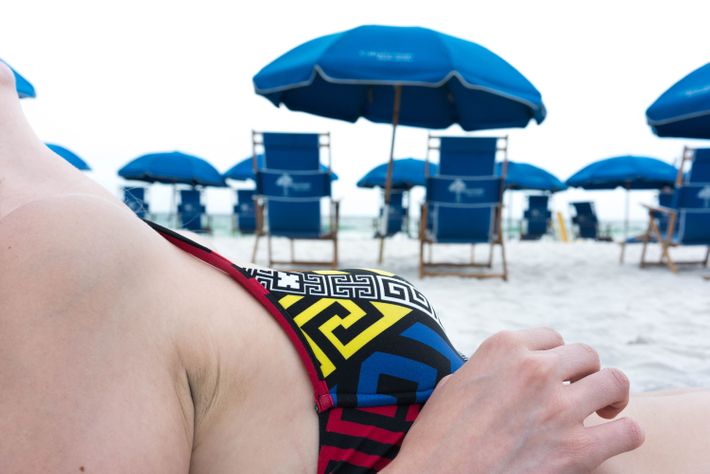 Where: Seaside, Florida