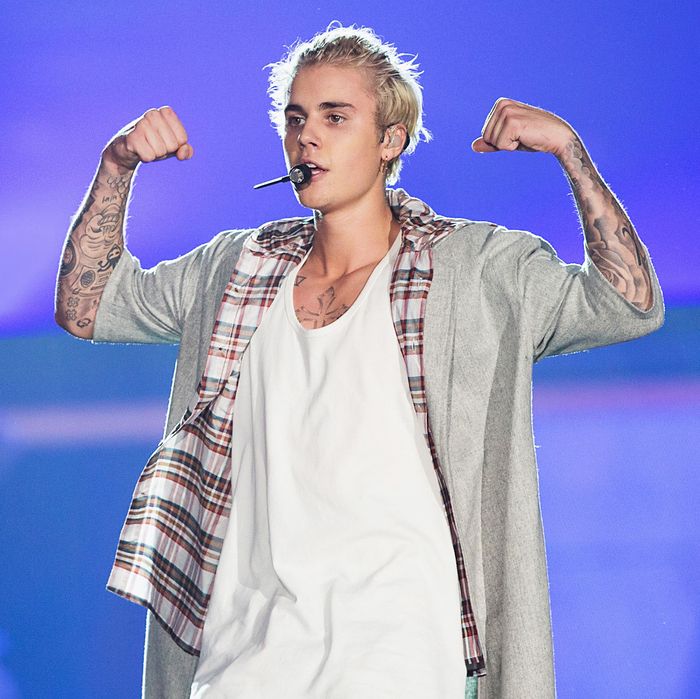 Justin Bieber.
Photo: Mat Hayward/Getty Images
After game three of the NBA Finals in Cleveland Wednesday night, gentle soul Justin Bieber found himself on the wrong end of a slap from an unidentified man roughly three times his size. He retaliated with a surprisingly forceful punch, as you can see in TMZ's video of the incident below:
It's not clear what started the fight but TMZ speculates it may have been some "post-game trash talk" gone awry.
The video is more spectacular if you imagine that Bieber's sparring partner is one Orlando Bloom. The current boyfriend of Katy Perry and maybe-sort-of-something of Bieber's ex Selena Gomez allegedly punched Bieber in a Cipriani in Ibiza two summers ago. Video of that incident never surfaced. But now, thanks to Wednesday's brawl, you can better imagine it.