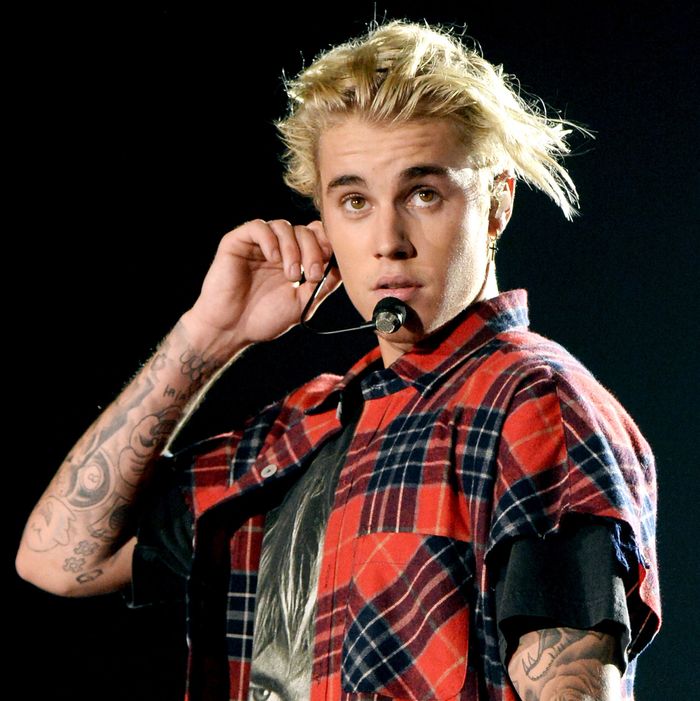 The Biebs.
Photo: Jeff Kravitz/Getty Images
Like a tiny Peter Thiel with less knowledge of Silicon Valley and no patience for exacting revenge, Justin Bieber is attempting to shut down a website because it wrote things about him that he didn't like.
At first glance, Hollywood Life's coverage of Bieber just consists of run-of-the-mill tabloid gossip no better or worse than the other stuff that's out there. And how Bieber's plan will actually work toward shutting down Hollywood Life is unclear, but never underestimate the power of a united front of Beliebers.