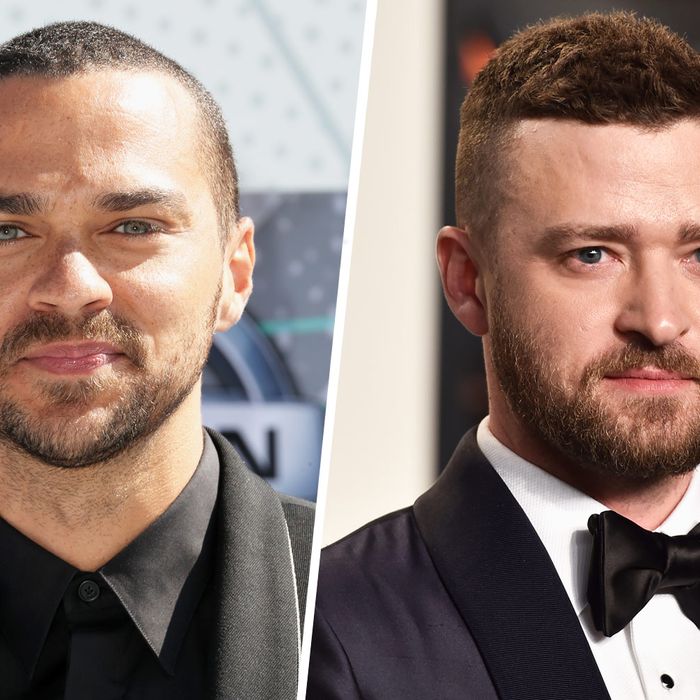 Jesse Williams and Justin Timberlake
On Sunday night, actor, educator, and activist Jesse Williams accepted BET's Humanitarian Award. He delivered a rousing speech. While he turned a spotlight on the pervasiveness of police brutality against black Americans, the audience stood and nodded in agreement. Everyone was moved, including former pop star turned actor Justin Timberlake, whose Twitter fingers landed him in a heaping mess.
It began with a succinct tweet Timberlake sent from his couch, his bed, or anywhere other than the Microsoft Theater in Los Angeles, because, when it came to black entertainment's most influential night, he was in absentia.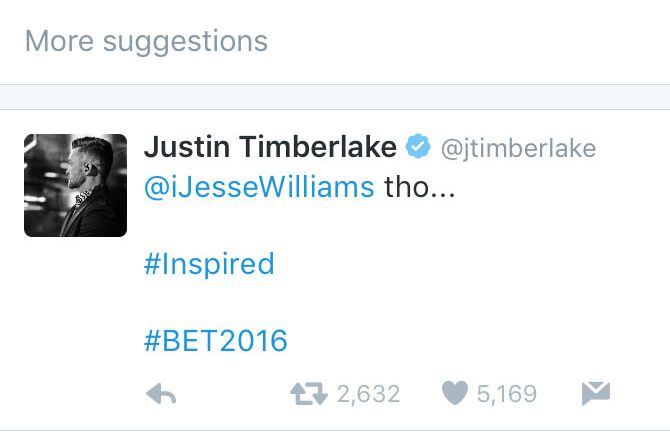 Then Ernest Owens, a talk-show host and columnist, asked Timberlake a pointed but relevant question.
That's when things got hairy, because then Timberlake responded with this nugget, thereby reversing any points he collected while praising Williams's speech in the first place.
After two hours of fuming and maybe a frantic call from Timbaland urging him to do an about-face, Timberlake clarified his stance, stating, "[W]e are all one… A human race." Oh, Justin.
And then he concluded his global Twitter apology tour with a love note. Good luck with that.