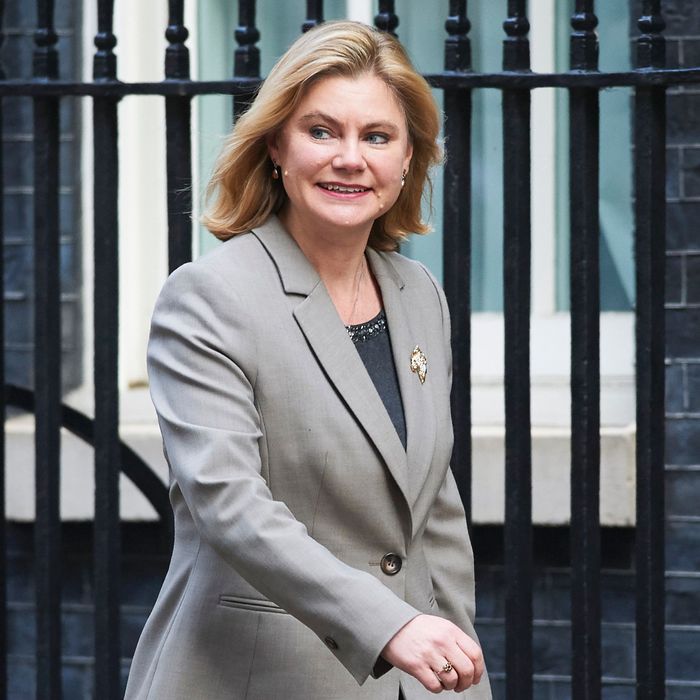 Photo: NIKLAS HALLE'N/This content is subject to copyright.
British politician Justine Greening took to Twitter to announce she is "in a happy same sex relationship," just in time to celebrate Pride Weekend in London.
Greening, who is a Member of Parliament, a British minister, and the UK Secretary of State for International Development, quipped, "I campaigned for Stronger In but sometimes you're better off out!" Greening, who is pro-Remain, is referring to the "Britain Stronger In Europe" anti-Brexit campaign, which failed when the majority of Brits voted to leave the EU and then were surprised and a little confused it worked.
Tons of well-wishers tweeted at her, including lots of other MPs, J.K. Rowling, who is basically the British patronus of wokeness, and Prime Minster David Cameron, who's kinda in the hot seat over this whole Brexit thing.
Anyway, happy Pride!