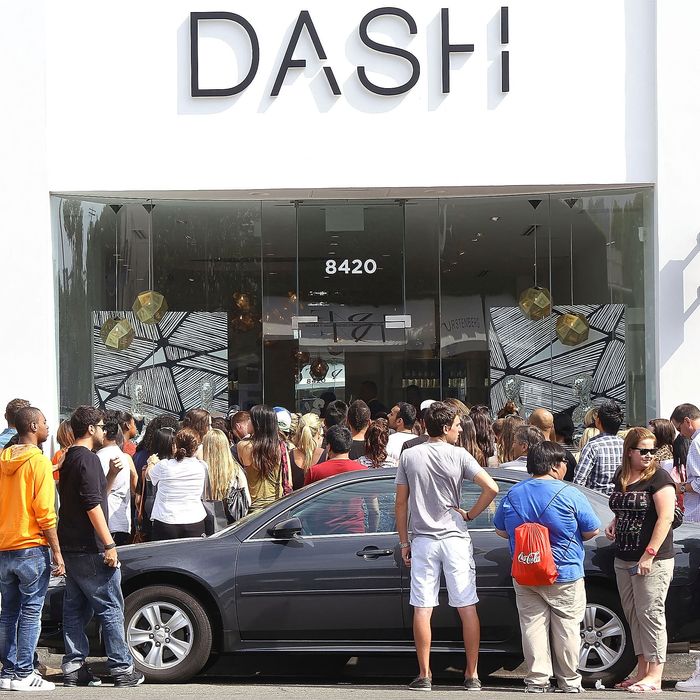 The scene outside the Dash boutique in Beverly Hills.
Photo: Bauer-Griffin/Getty Images
The Los Angeles outpost of Dash, the chain of boutiques owned by the Kardashian sisters and the subject of Keeping Up With the Kardashians spinoff Dash Dolls, was firebombed with a molotov cocktail last night.
The store was closed and unoccupied at the time. A suspect is in custody, according to local news reports, but the motive remains unknown.
According to her tweets, Kim Kardashian was not in town at the time of the attack.