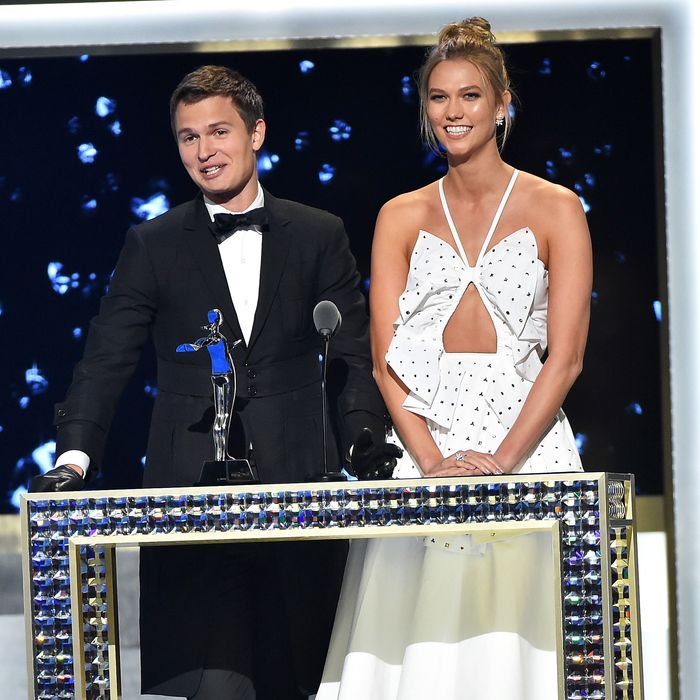 Ansel Elgort and Karlie Kloss.
Photo: Theo Wargo/Getty Images
While presenting the Swarovski Awards for emerging talent at Monday's CFDA Awards, Ansel Elgort reminisced about tap-dancing at that very award ceremony at the age of 16, when his fashion photographer father, Arthur Elgort, was honored. Co-presenter Karlie Kloss challenged Ansel to tap dance right then, on the spot. He demurred. "Dance!" she insisted, and he danced.
Backstage, Ansel told the Cut that he had not rehearsed the dance routine. "It was impromptu," he told us. Karlie said it was, in fact, a spur-of-the-moment thing. "We literally decided backstage, right before we went out," she said with a shrug. So there you have it, Karlie Kloss made Ansel Elgort dance.