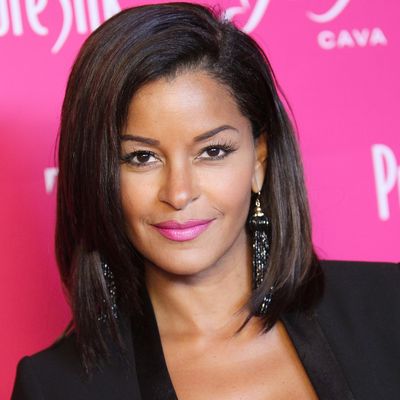 Claudia Jordan says she "misspoke."
Photo: David Livingston/Getty Images
Yesterday, the world was shocked and delighted when Real Housewives of Atlanta cast member Claudia Jordan confirmed the longtime rumor that Katie Holmes and Jamie Foxx are dating. However, less than 24 hours later, she is going back on her word.
"I've never seen Katie Holmes and Jamie Foxx together. Ever," Jordan revealed last night in what seems like an emergency appearance on Entertainment Tonight.
"I guess people are really wanting someone to confirm this, and I'm sorry, but it's not coming from me. I don't have the knowledge of this being facts. I misspoke," she insisted. "Sorry to not have this, um, bombshell story, but I cannot confirm that."
We lost the promise of a new celebrity couple, but we gained a reminder of how powerful the word of a Real Housewife can be.