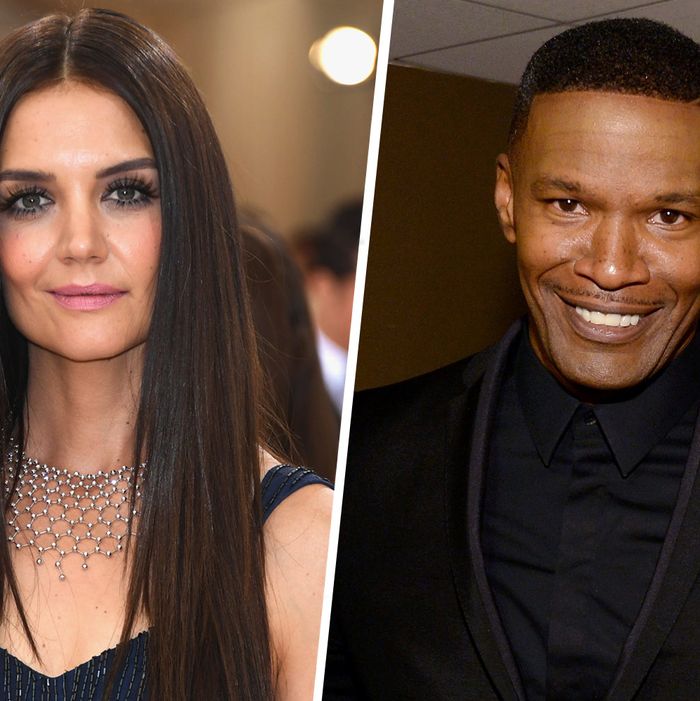 Katie Holmes and Jamie Foxx.
Photo: Getty Images
Update: Jordan now claims she "misspoke" and she's "never even seen them together — ever." Well then!
According to E! News, the rumored celebrity coupling of Katie Holmes and Jamie Foxx is official. Real Housewife of Atlanta Claudia Jordan, of all people, confirmed the news on the Allegedly podcast today, commenting that her "good friend" Jamie is very happy with Katie.
"He is very happy with her. I like that he seems very happy," she said.
Katie and Jamie have been rumored to be dating for literally years, but neither has ever confirmed the relationship. In January, Katie was photographed wearing a diamond ring on her engagement finger, so that could mean … anything. Both Katie and Jamie were spotted in Toronto last week (she's there filming The Kennedys: After Camelot) but not together.