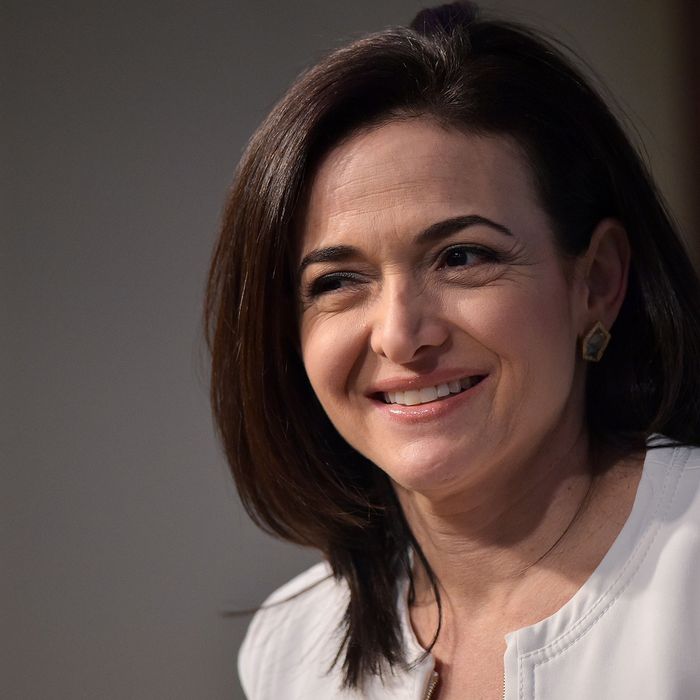 Photo: MANDEL NGAN/Getty Images
Forget the old adage "Behind every great man there is a great woman."
Instead, Sheryl Sandberg, COO of Facebook and of Lean In fame, wants us to remember that "Behind every successful woman is another successful woman."
Those are the words displayed onscreen in the opening of the video for Sandberg's new campaign, "Together Women Can." In the video, Sandberg teams up with a handful of the powerhouse women dominating Hollywood, news, and sports. That list includes Kerry Washington, Emma Watson, Lena Dunham, Megyn Kelly, Eva Longoria, Serena Williams, and Abby Wambach.
The new campaign, which launched Thursday, focuses on how crucial women are to each other's success in the workplace. In the video, each celebrity names the woman who was most critical to her success by offering support, inspiration, or just a job. For Washington, it's Shonda Rhimes, and for Watson, it's Sofia Coppola, and so on.
You can find out more about Sandberg's campaign here.