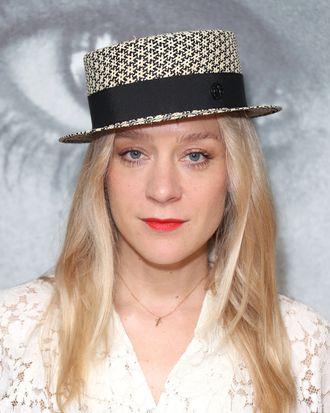 Chloe Sevigny
Photo: Mike Marsland/Getty Images
Last night I bathed my skin in a vat of retinol and youth-generating creams to keep wrinkles at bay. This was dumb, because according to Chloë Sevigny the key to youth lies in being child-free. In a chat with W, the actress shared this bit of illuminating anti-aging insight:
You don't age! What do you do for your skin every day?
I think it's not having had a baby yet. Because I think the baby wear and tear and stress on your body is part of the reason why people say, "Why do you still look so young?" I really think that that unfortunately ages women, especially when they have children in their 30's, not in their 20's. So I think, first and foremost, it's that and genetics. And then I'm really into all the things they tell you to do, like moisturizing. I go to Dr. Colbert, who is this fancy dermatologist. I haven't really gone the Botox route yet, but he does lasers and very expensive facials and stuff like that.
There you have it. Become the offspring of two folks with a strong genetic resistance to aging, or don't have kids. And they say celebrities only deliver expensive anti-aging advice, ha!