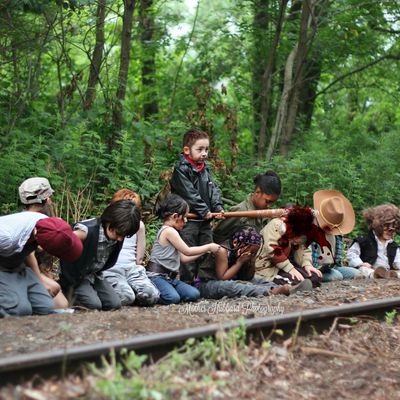 Mother Hubbard Photography of Woodbridge, New Jersey, used a group of toddlers to re-create violent (really, really violent!) scenes from AMC's The Walking Dead and then posted those images on Facebook.
The project's photographer, Alana Hubbard, is also a mother (her daughter depicts the character Carol in the images, and her son is Rick). "I don't see it as a big deal," she said, adding that "the kids were all 'having fun,'" and that the blood and gore was done in Photoshop.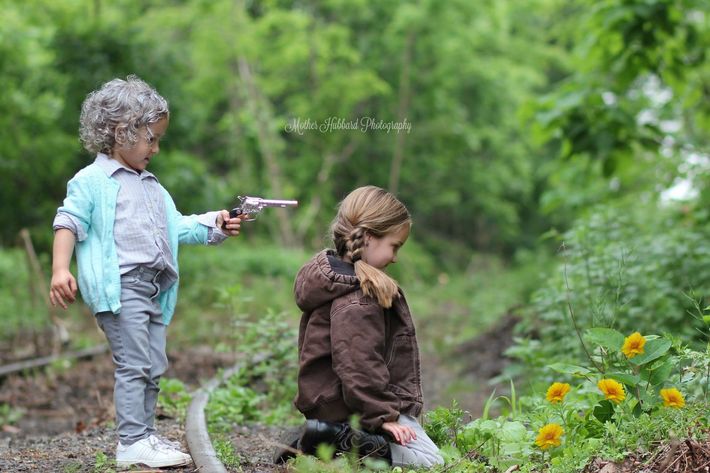 Even though it's all fake, the photos are so upsetting that Facebook has put warnings of graphic violence before some of them. And the comments on them suggest that many people are unsettled by the project. Images of 4-year-olds axing and shooting each other in the back of the head can be upsetting like that.