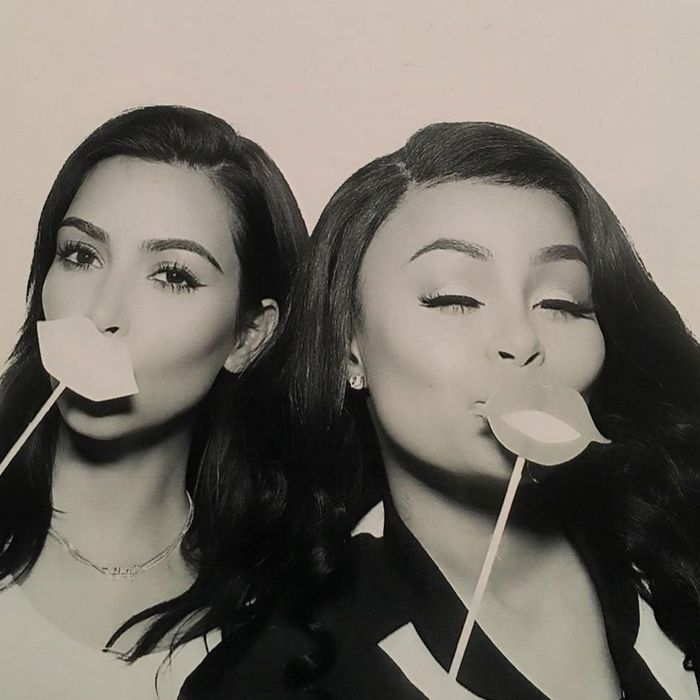 Kim, Blac Chyna.
Photo: blacchyna/Instagram
Blac Chyna received the official invite to Khloé Kardashian's birthday party last night, according to multiple Instagrams and Snapchats posted by various members of the once-fractured reality-TV family. The drama surrounding Chyna and Rob Kardashian's relationship is currently playing out on Keeping Up With the Kardashians, but, in real life, it appears Kim Kardashian West has welcomed her future sister-in-law into the fold (and into that famous Kardashian photo booth).
Chyna posted a pic of her and Kim posing in the booth, while Kim, in turn, posted a more "candid" shot of her and Chyna hanging out at the party.
The future Mrs. Angela Kardashian is doing just fine.