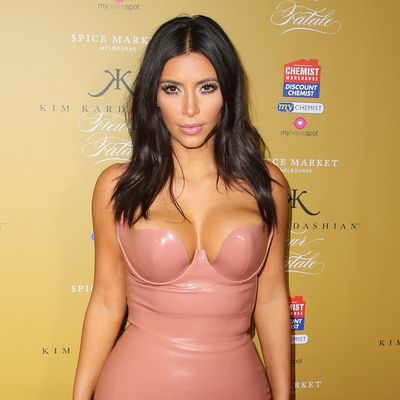 Kim Kardashian. Photo: Scott Barbour/Getty Images
Kim Kardashian debuted her first line of emojis at the end of last year, with her butt being one of the main features. If you're tired of the same old Kimojis, never fear! Kim teased all of her loyalists with some Insta pics of the new Kimojis — to be released Wednesday, June 1.
Oh, and they are gems.
There's the classic North West side-eye.
The Kanye smirk.
My new screensaver.
She captioned this one "MOOD." I call it "Kanye, during a Twitter rant."
From the looks of these new emojis, North is the true main event — just as she would have it.