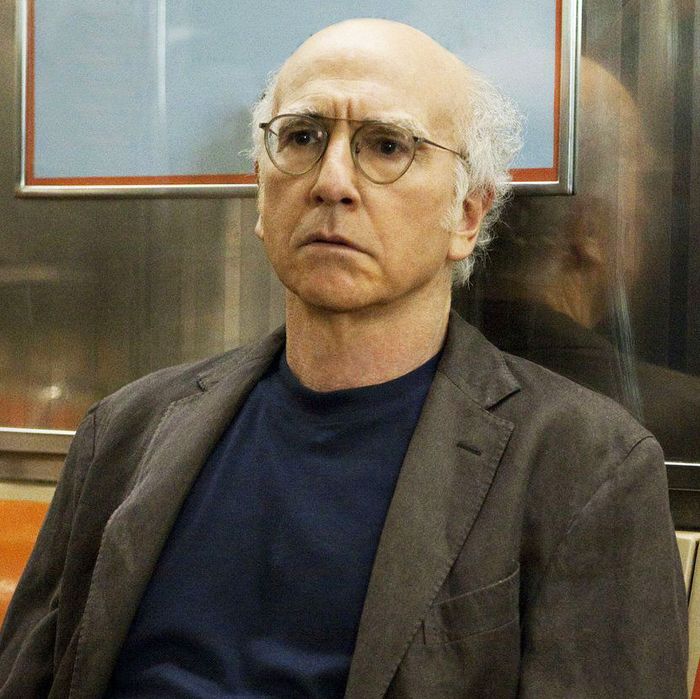 Riding the subway in style.
Photo: HBO
Last week, a pair of dad sneakers lit up my timeline. The white Under Armour style — official name, the Curry Two Low; retail price: $119.99 — suggested that Steph Curry shouldn't quit his day job to design anytime soon. Endless Twitter slings and arrows were shot into their puffy, logo'ed exterior. They were called nurse shoes and dad shoes and "Mitt Romney Lows." But when I saw them, only one man came to mind: Jerry Seinfeld, whose '90s sneakers have become an anti-fashion fashion touchstone. Last year, Complex called him "the most important celebrity in sneaker culture," citing the vast collection of Jordans he wore throughout his sitcom run.
Seinfeld is still wearing his vast collection of kicks to get coffee in cars with comedians, of course, but his partner-in-crime Larry David is probably the closest thing we have now to an anti-fashion hero. He favors Simple Shoes, the circa-1991 dad sneaker; nondescript blazers over T-shirts; and wire-frame glasses. Basically, what a man who has enough money to wear Gucci and Brioni, but says a spittle-laced "Pffft!" to it all, would wear. He even sported sneakers at the Met Gala, something you pretty much have to be Larry David to get away with.
In a fashion scene that has elevated performative dullness to an art — dad hats, mom jeans, nondescript sneakers — his aesthetic feels especially relevant. David's looks on the show are, as his catchphrase goes "pretty, pretty, pretty good" — combining elements that all seem banal into something resembling a signature style. It's one that plays just as well in 2016 as it did in 1990, when he presumably bought these clothes. With the news that Curb Your Enthusiasm is coming back to HBO for a long-awaited ninth season, here's a look at some of the best looks of onscreen Larry (who overlaps heavily with offscreen Larry).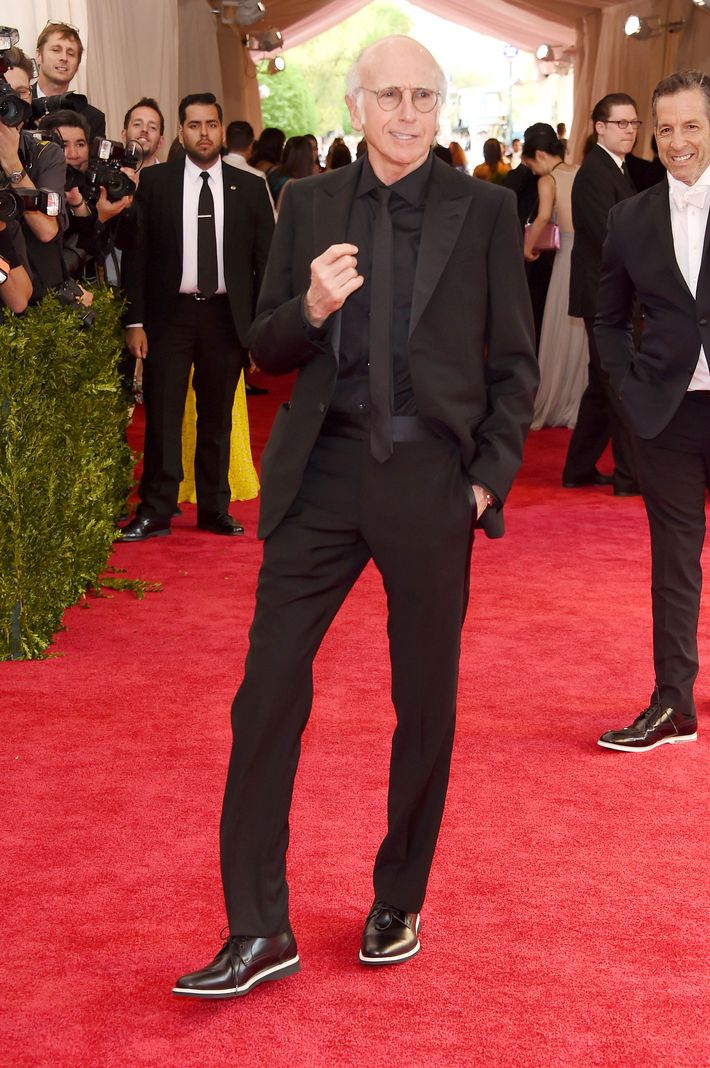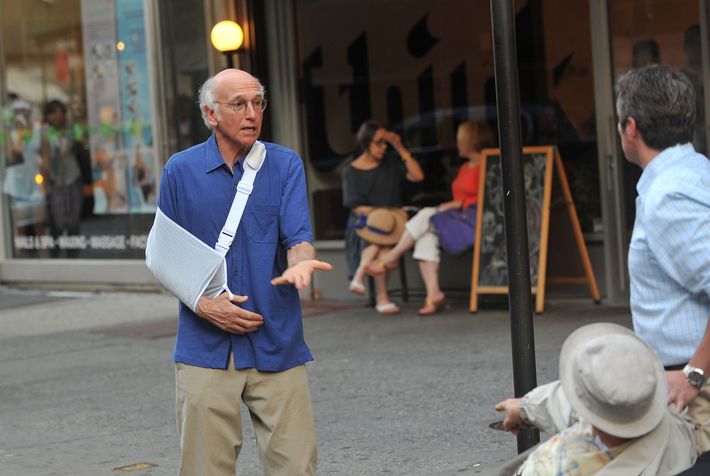 Accessorizing with a cast better than Mariah.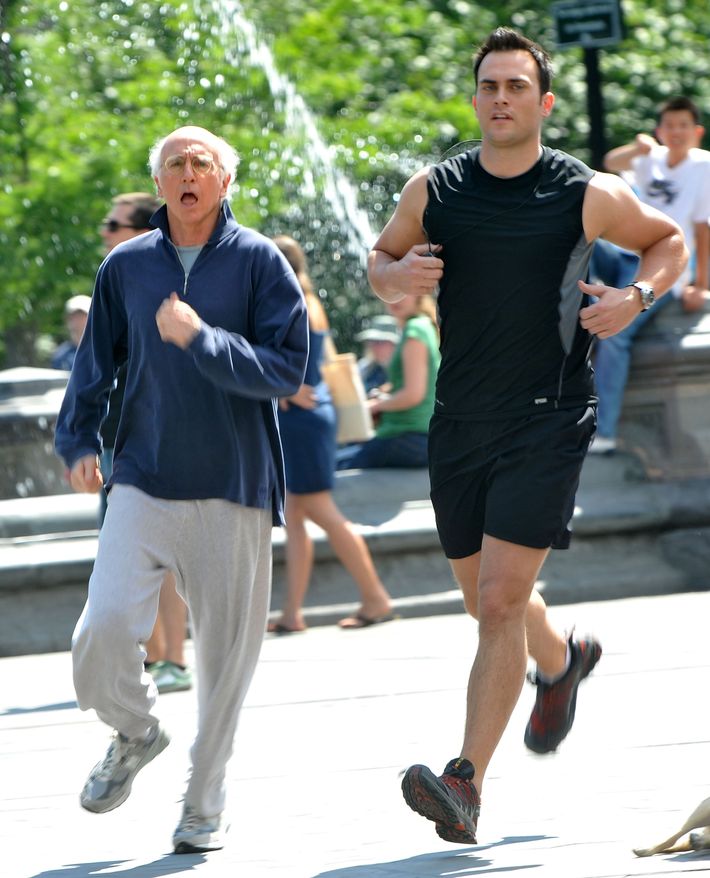 Hashtag athleisure.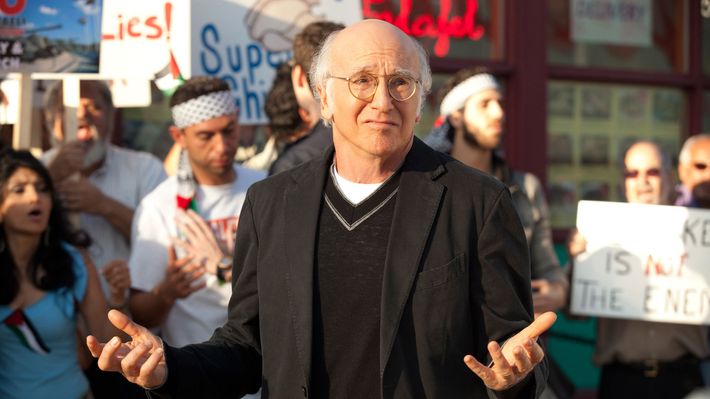 Proof that V-necks and crewnecks can peacefully coexist.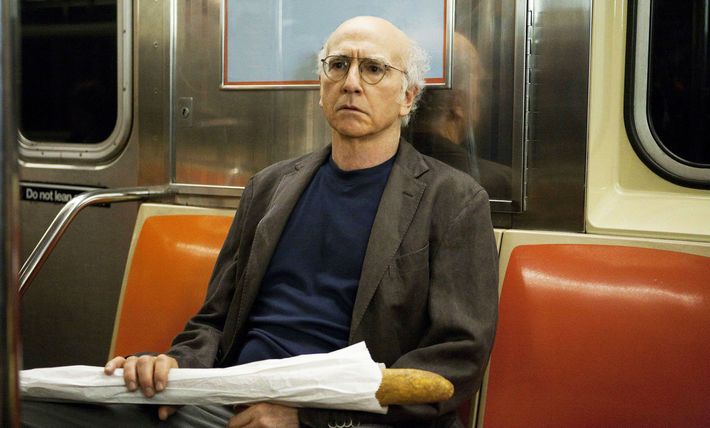 Accessorizing like a French girl.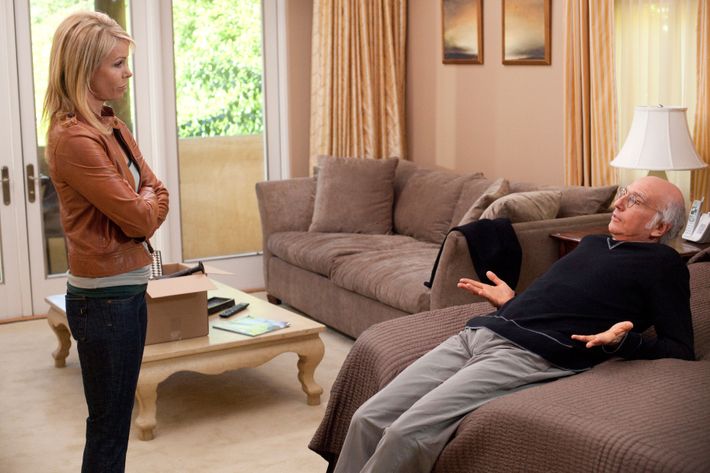 Lounging like a boss.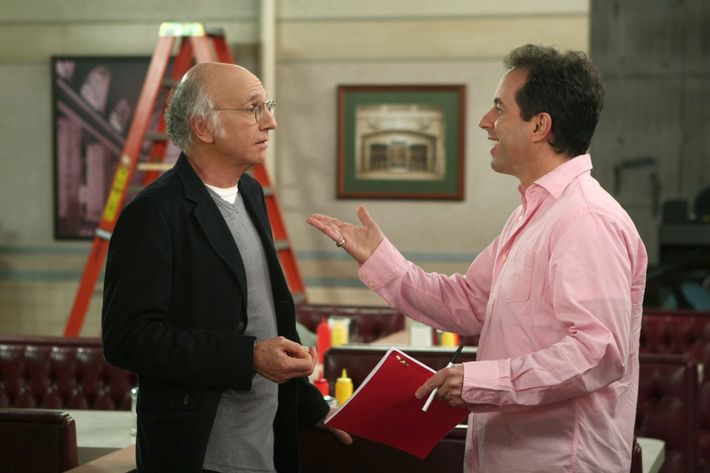 Conferring with a fellow style icon.