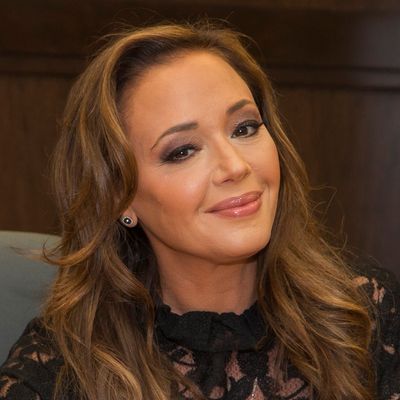 Photo: Vincent Sandoval/Film Magic/Getty Images
Looks like Leah Remini has begun to collect footage for a new television series on the Church of Scientology.
According to the Underground Bunker, Remini has been shooting for the new show, which focuses on how Scientology tears families apart.
The former King of Queens actress left the Church of Scientology in 2013 and has since become a vocal critic of it. Last year, she published her memoir, Troublemaker, which detailed her family's involvement in the church and her eventual disillusionment with Scientology as well as some odd moments with other celebrities.
Remini hasn't publicly confirmed that a show is in the works, but the Underground Bunker has long been a reputable source on Scientology news. The journalist managing the site is Tony Ortega, a former editor of The Village Voice who also broke the story about Remini leaving the church.
Ortega writes that the network behind Remini's series is the same network behind another show in the works. He can't say which, though, since he's done consulting work for them.
Remini isn't the first person who has claimed the Church of Scientology tears families apart. The church's policy of "disconnection," which encourages members to "disconnect" from people antagonistic to the church, is the primary reason.