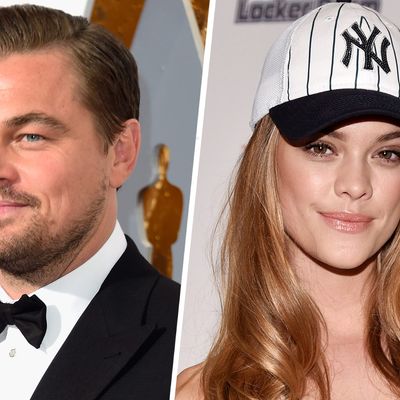 Leo Dicaprio, Nina Agdal.
Photo: Getty Images
Perhaps you heard: Leonardo DiCaprio is dating a Victoria's Secret model. No, not that one, this one. A new one! Sort of. Her name is Nina Agdal. Anyway, Leo and Nina went to Montauk this weekend, and TMZ just got the first photos of them hanging out at the Crow's Nest.
Can you guess what they were doing?
"Our witnesses tell us they smoked for a few hours in the lounge area," TMZ reports.
A perfect match.