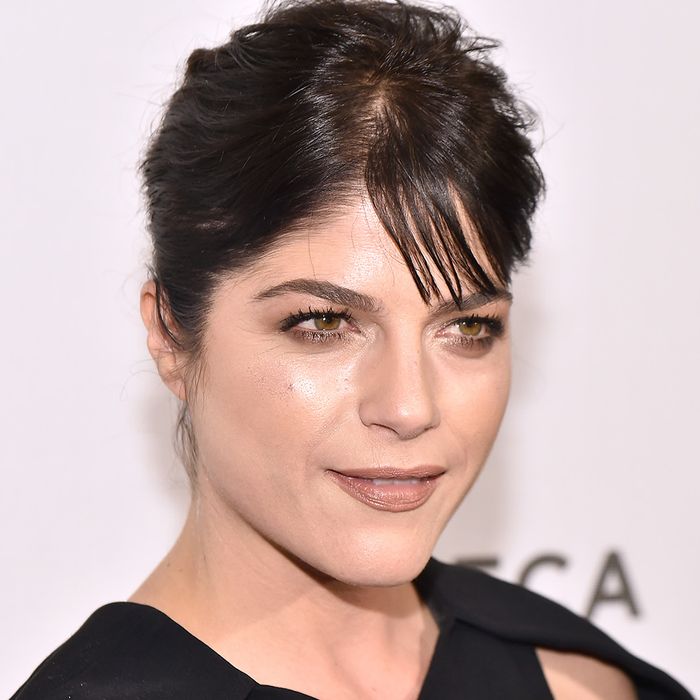 Selma Blair.
Photo: Theo Wargo/Getty Images
When a celebrity does something weird, stupid, offensive, or embarrassing — and it's caught on-camera — you can sure as hell bet that a publicist is on call and working to remedy the situation.
So when TMZ reported on Monday that Selma Blair had been taken off a plane on a stretcher and also said some strange things, all signs pointed to a possible PR triage of the situation.
That didn't happen, though. Instead, Blair issued a short and heartfelt apology about the whole incident, saying she was "filled with shame" and is "a flawed human being who makes mistakes."
Honest, right?
The incident began when officials were notified on Monday of "an ill passenger" arriving at LAX who was later hospitalized, according to the Los Angeles Times. She had been on a flight back from Cancun, Mexico, with her son, Arthur, and his father, she confirmed in her apology published in Vanity Fair.
But it was the details of Blair's erratic behavior on the plane, first reported by TMZ, which cited unnamed witnesses, that were most disconcerting. Blair reportedly said things like "He burns my private parts. He won't let me eat or drink," and "He's going to kill me." It looked as if Blair had mixed pills with her glass of wine, eyewitnesses told TMZ.
And in her apology, Blair confirmed those details as well. "I mixed alcohol with medication, and that caused me to black out and led me to say and do things that I deeply regret," she told Vanity Fair.
There was no vague language here or dancing around the issue. We hear you, Blair. You did something wrong, you're human, and you're sorry.
On the last shared photo on Blair's Instagram account, fans said that they, too, have made mistakes.
"I never post on anyone's page I don't know, but I totally respect you for your honesty. We are all human and flawed, and that's ok," wrote @jessicalewison.