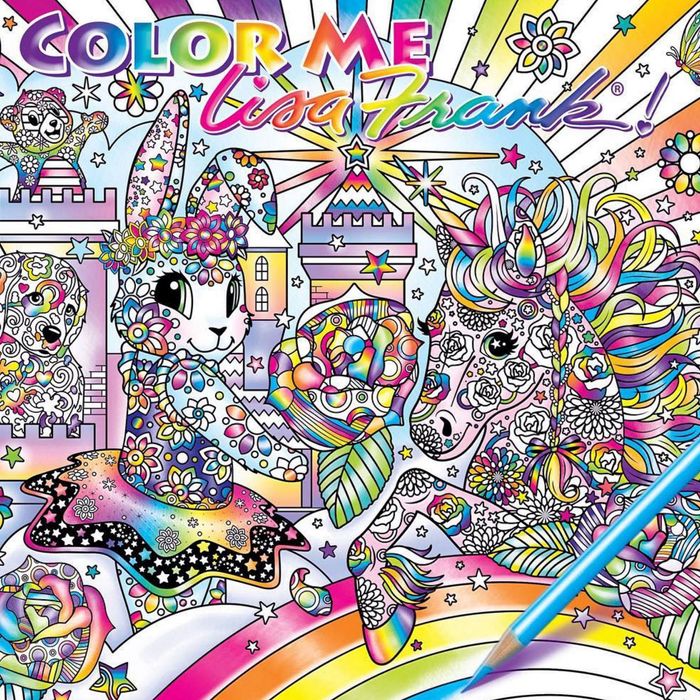 Photo: lisa_frank/Instagram
Capitalizing on the burgeoning coloring for grown-ups trend, Lisa Frank has announced it's releasing an adult coloring book. And people are thrilled.
It's difficult to see how the book, which will be released exclusively at Dollar General, differs from a children's Lisa Frank coloring book. Is it because the illustrations are more intricate? Because if that's what makes something "adult," you are truly dismissing the impressive fine motor skills of tweens across the globe.
Unless it features pictures of unicorns smoking cigars and dolphins renting cars (the two main adult activities), I'm calling this just a coloring book.