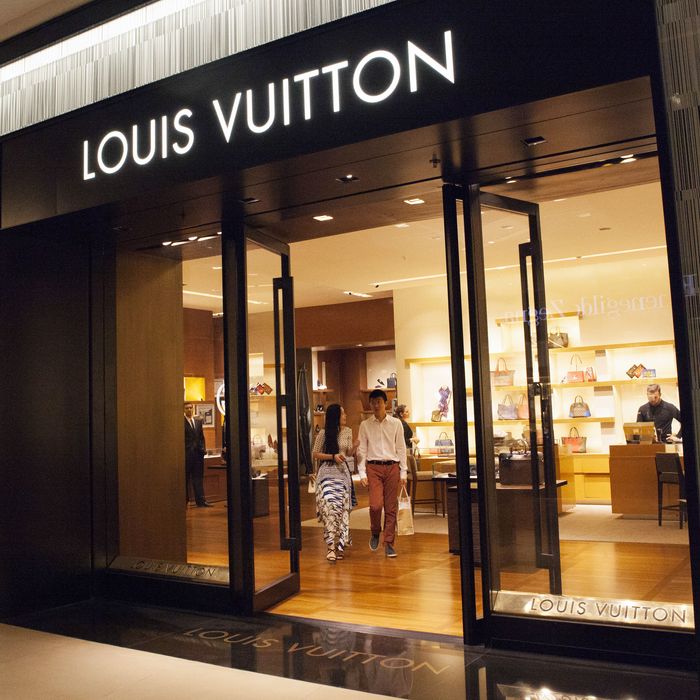 Louis Vuitton's store in Rio.
Photo: Bloomberg/Bloomberg Finance LP/Getty Images
The season of far-flung cruise shows is upon us, or rather, upon the jet-setting fashion class that is heading from Rio (for Louis Vuitton) to Oxfordshire (for Dior) and London (for Gucci, being held tomorrow at Westminster Abbey). Unfortunately, Louis Vuitton is facing a less-glamorous epilogue to its stunning Rio show over the weekend, held at the Niterói Contemporary Art Museum. The house's boutique in the Ipanema district has been robbed, according to the New York Times.
A Brazilian spokesperson for the brand told the paper that $140,000 worth of handbags was taken yesterday in the middle of the night by a band of thieves. We've reached out to a brand rep for comment, and will update this post when we hear back.