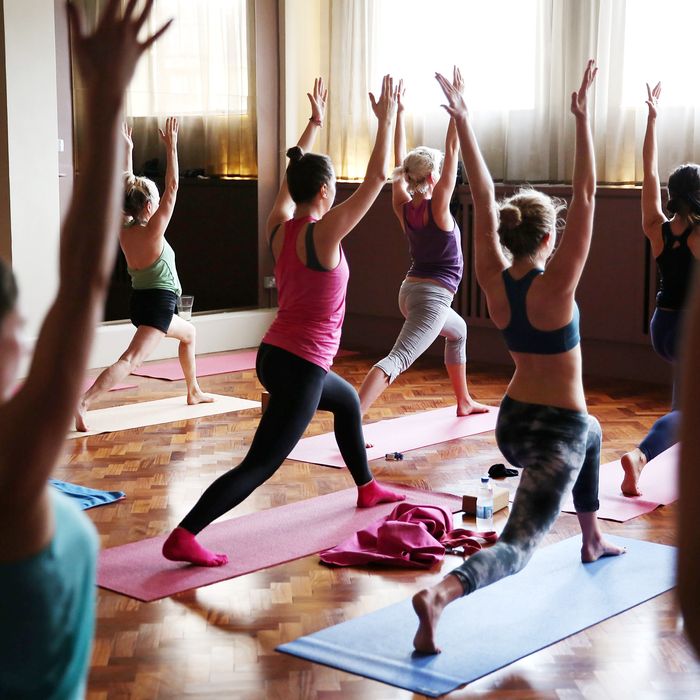 Photo: Tim P. Whitby/Getty Images
Chip Wilson, Lululemon's founder, remains the brand's largest stakeholder, and based on a open letter he sent his fellow shareholders and has since posted publicly, he's less than thrilled with the current state of the label that helped create the athleisure craze. (By the way, Wilson prefers the term "streetnic," a blend of "stretch," "technical," and "street.")
In the missive, posted on a website he created as a platform for his opinions on the company, elevatelululemon.com, Wilson writes, "Unfortunately, Lululemon has lost its way and I believe a call to action is needed," citing the fact that the brand risks losing ground to athleisure competitors Nike and Under Armour. He adds that he posted the open letter after he was denied a request to speak at the brand's annual stockholder's meeting.
Wilson has commented about Lululemon's performance before — in a New York Times story earlier this year, he likened it to "a teenager who wants its own way of doing things."
Updated: We reached out to a Lululemon rep, who provided the following response to Wilson's comments: "Mr. Wilson has had no involvement with lululemon since stepping down as Chairman of the Board in May 2014 and from the Board of Directors in February 2015.  

As evidenced by our strong operational performance, we have the right Board of Directors and leadership team in place with the broad and deep expertise necessary to support the execution of our strategic five year plan. ​This solid foundation gives us the tools to innovate and create as we deliver long-term sustainable growth for all stakeholders. We remain focused on our commitment to inspiring our guests in their sweaty pursuits and bringing the best of lululemon to communities around the globe."