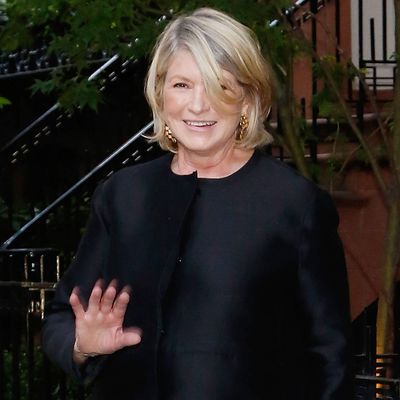 Martha Stewart obeys the rules of no man or woman.
Photo: Taylor Hill/Getty Images
Powerful lifestyle mogul and amateur photographer Martha Stewart attended a Hillary Clinton fundraiser at Harvey Weinstein's house on Monday, along with other celebrities like Leonardo DiCaprio, Jennifer Lopez, Sarah Jessica Parker, and Bethenny Frankel. They were all reportedly well-behaved. Stewart reportedly was not.

There was a strict no-photo rule, but a source told "Page Six" that Stewart outright ignored it.
"Everyone [else] obeyed the no-social-media rules. Martha was the only one who didn't. It was like, 'No rules for Martha!' She was up in Hillary's face — not only with an iPhone, but with like a Canon camera."
The first rule of Martha is no rules for Martha.