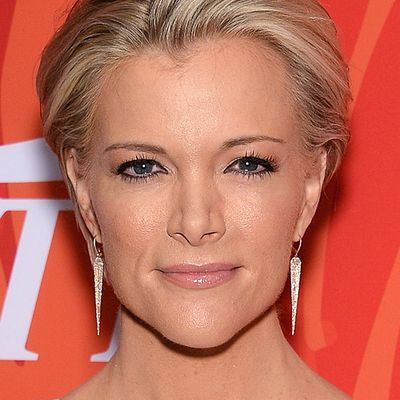 Corey Lewandoski, Megyn Kelly.
Photo: Getty Images
On Monday, Donald Trump campaign manager Corey Lewandowski was fired from the campaign. By Thursday, CNN had scooped him up and hired him as a political commentator. Funny how that works!
While speaking to guest Howard Kurtz on her show Tuesday night, Megyn Kelly brought up Lewandowski's new gig, saying CNN hired "the same guy who has threatened more than one journalist in the course of this campaign, has had some very ugly language attributed to him when it comes to women."
Kurtz pointed out that CNN's choice would also limit the scope of their coverage as Lewandowski "doesn't intend to utter a negative syllable about Donald Trump. And even if he wanted to he signed a confidentiality agreement with Trump, and so he is limited in what he can say."

"It's not honest analysis," Kelly added in agreement.