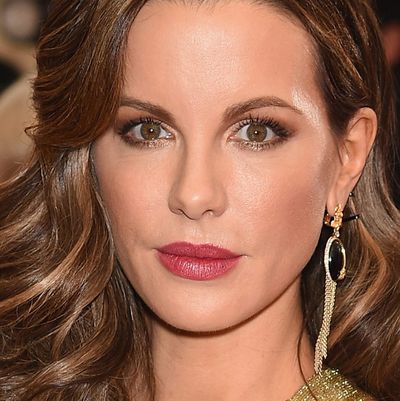 Kate Beckinsale, Michael Bay.
Photo: Getty Images
Michael Bay — the Fellini of explosions and robots and boobs — would like you to know that Kate Beckinsale is very much not mad about the time he asked her to lose weight for Pearl Harbor. And she's definitely not mad about the time he said he cast her in Pearl Harbor because he "didn't want someone who was too beautiful. Women feel disturbed when they see someone's too pretty."
Bay took to his blog, michaelbay.com, to explain it all on Wednesday evening:
Really?

This poster has hung proudly over my desk for 15 years. Yesterday I read in the press that I don't think Kate Beckinsale is "a stunning beauty," huh? And they went on to suggest that Kate and I don't like each other?

Well, totally untrue. Kate and I are friendly. She is a fantastic actress, very funny, witty lady, sassy, speaks her mind, and I truly respect her. That's why she has come to so many of my Christmas parties and Birthday parties. This so called 'problem of us not liking each other' was reported by a tabloid-esque reporter after Kate appeared on an edgy English talk show, speaking about our meeting 16 years ago while casting Pearl Harbor. The reporter made her story into some scandalous confrontation, when it was nothing of the sort. Spoke to Kate today and she felt she told a funny story.

So I guess I was the "bad guy" 16 years ago for suggesting a trainer because she just had her new beautiful baby girl—and she was about to enter into an intensive action movie. Note to reporters: 95 % of leads in movies have trainers and drink green juice!