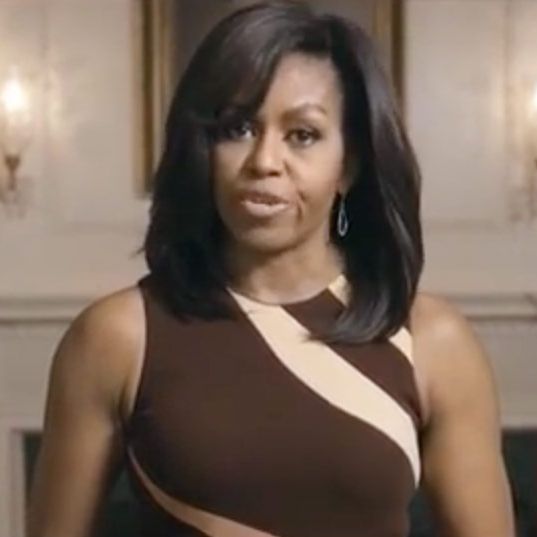 Michelle Obama.
Photo: michelleobama/Instagram
If there was ever a time when the United States could use a greater focus on women, it would probably be when Donald "Letting women work is dangerous" Trump is running for president. To fulfill that need and perhaps launch a subtle counterattack against the Donald, Michelle Obama announced the United State of Women summit on Instagram this morning.
The United State of Women is a summit in D.C. this June that will address a number of issues affecting America's women today: the gender pay gap, HIV/AIDS, violence against women, sexual assault — the list goes on. And would it be a Michelle Obama venture without the assistance of some of her best buds? Hardly. In the launch, the First Lady brought in Oprah, Shonda Rhimes, Kerry Washington, Meryl Streep, Tina Fey, Jessica Williams, and more to remind the world that women actually matter.
Hey, Donald — are you listening?