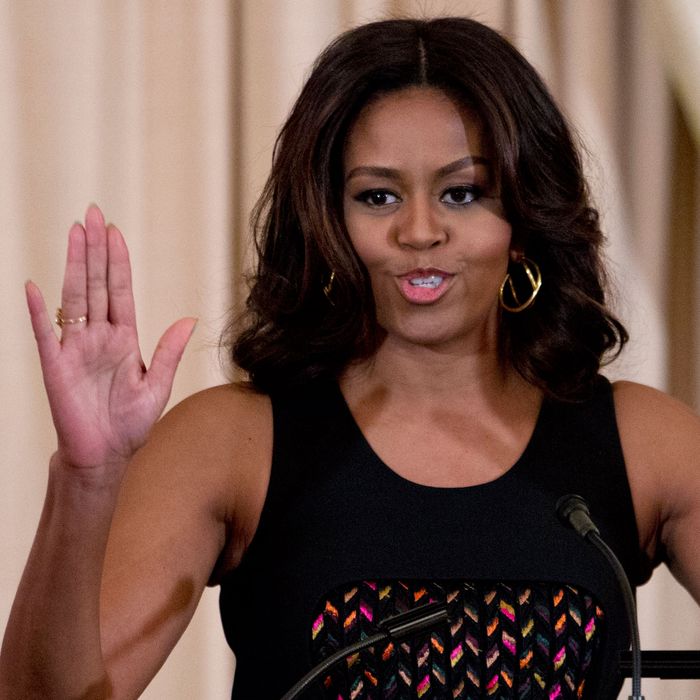 Yesterday, Michelle Obama announced she was joining Snapchat and, not surprisingly, her content has been phenomenal.
First, some teens showed her how to use filters.
("Oh we look good!")
Then, she proved that in addition to First Lady, she holds the title of Selfie Queen.
Finally, she dabbed with her mentees.
She's come so far from the days of Turnip for What!