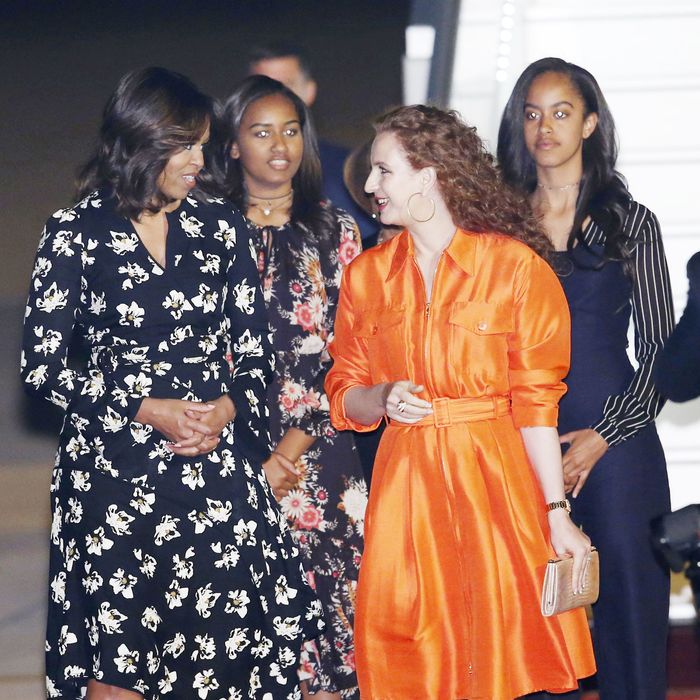 Photo: Abdeljalil Bounhar/AP
The Obama women have commenced their world tour for the Let Girls Learn initiative, touching down in Morocco Monday.
They arrived looking as elegant as ever, with Sasha and Malia sporting what appear to be business-casual chokers. After spending the day in Liberia, the family traveled to Morocco to make the second stop on their six-day tour.
"This is the special girl-power unit of the Obama household," the First Lady (and Snapchat superstar) said. "We left the president behind because he's a boy."
The group will meet up with Meryl Streep today, where the buddy comedy we've all been waiting for will commence.