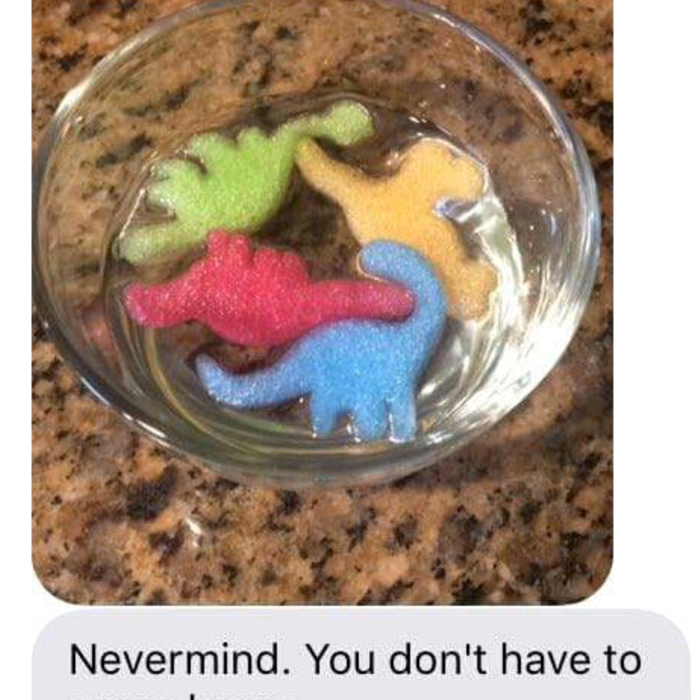 Not drugs, Mom. Twitter/Ashley Banks
Even the most trusting parents worry their kids might do something uncharacteristic — like stash a bunch of suspicious-looking neon pills in their rooms. Then the text exchange to follow might get tense, or, in the case of Texas teen Ashley Banks, it might be cause for a bunch of laugh-cry emoji: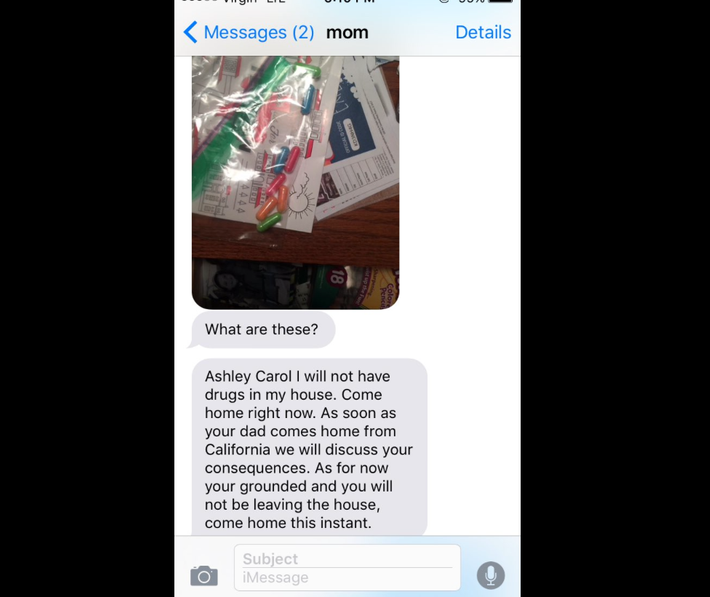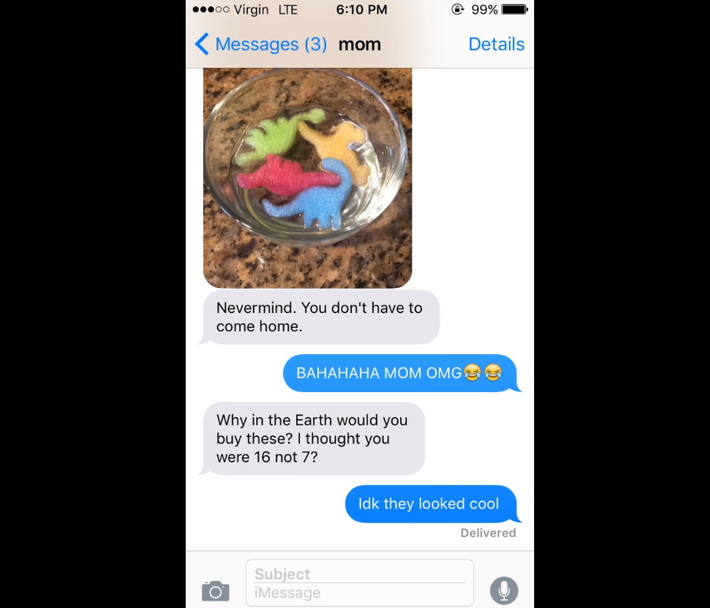 Yeah, those dinos are cool at any age. Water. They grow in water — my amazement will truly never end.