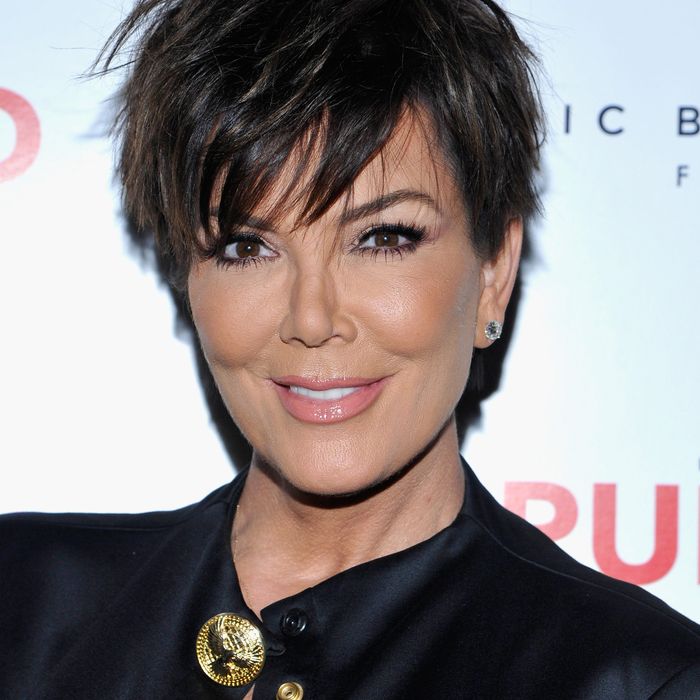 The queen of mom hair
Photo: John Sciulli/Getty Images for Brian Atwood
It's been a big week for the New York Times Style Section: In one fell swoop, they discovered moms, short haircuts, and moms with short haircuts. In a piece titled "Mom Hair: It Exists. Now What to Do About It" that will make you yearn for simpler times, the style is defined as such:
"You've likely seen it at suburban malls: the longer-in-back, slightly–shorter-in-front bob that should read sleek but is inescapably frumpy."
Gross! Moms gave us the miracle of life, but now let's make fun of their stupid haircuts.
Particularly guilty of the criminal offense of having an unflattering bob, writes the Times, are new moms. They may not have any mandated parental leave, and they're probably not sleeping more than a few hours a night, but that shouldn't get in the way of them thinking about their perfect post-partum hairstyle.
Juan Carlos Maciques, a stylist at the Rita Hazan Salon in Manhattan, who has presumably never wielded a breast pump, told the Times, "I see it all the time. The first thing new moms want to do is cut their hair off. They're feeling lousy about their bodies, and they just want to get some sense of self again. But, usually, to cut off your hair is a big mistake."
His recommendation? "Ideally, you'd start planning while you're still pregnant," he said. "For hair color, you'll want to go more natural by the third trimester. An ombré is a really nice way to address the fact you're going to be having fewer hair appointments."