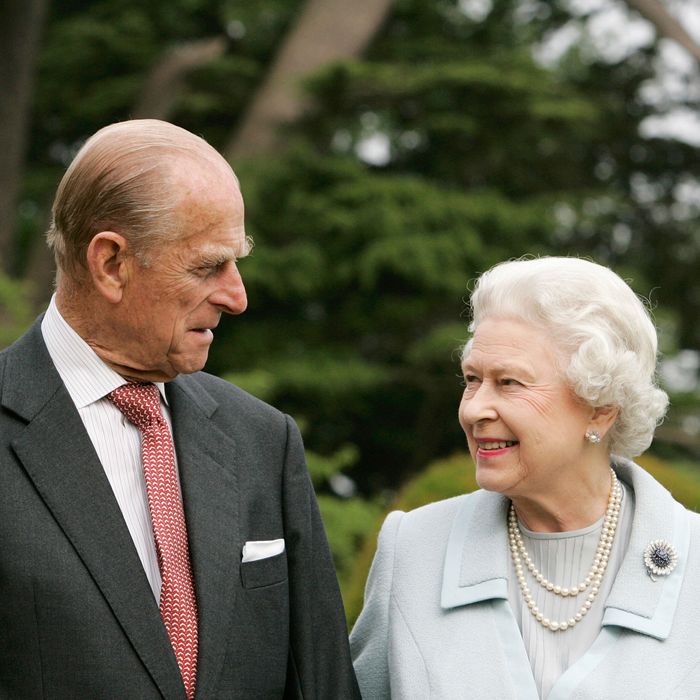 Prince Philip and Queen Elizabeth.
Photo: Tim Graham/Tim Graham
It's clear that Queen Elizabeth can get along just fine on her own. After all, the almost-90-year-old can grace the cover of Vanity Fair and hold her own (accompanied by some corgis, of course). But, for the past 69 years, she's had a partner in royal-ing, her "First Dude" of sorts, Prince Philip. He's been by her side since before she took the crown in June of 1953, and at 95 years old, he appears in Annie Leibovitz's latest photo in the lineup of Liz's birthday pics.
The photo, which Buckingham Palace released Friday morning in England, shows the couple in what looks like that classic portrait your grandparents take that inevitably ends up on everyone's mantel — well-earned after a long marriage.
The queen's Vanity Fair cover story recounts that, on their 50th anniversary, the queen said of her hubs: "He has quite simply been my strength and stay all these years." Well. A little royal sap never hurt anyone. Especially if it's true.