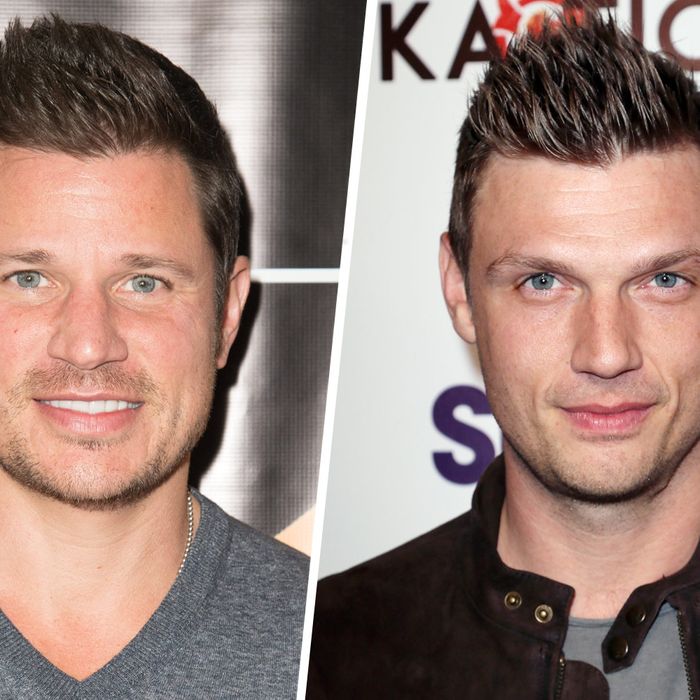 Nick Lachey; Nick Carter.
Photo: Getty Images
Here are two headlines from today about Nicks of boy bands past:
1. "Nick Carter Drops $50k on Steampunk Nursery"
2. "Nick and Vanessa Lachey sell mansion for $4M"
Before today, would you have assumed that former Backstreet Boy Nick Carter had $50,000 and former 98 Degree Nick Lachey had $4 million?
You can be honest.
TMZ has several photos of Nick Carter's baby's nursery, which contains a $700 crib, a $2,500 couch, and $1,200 worth of sconces (sconces!). The baby's name is Odin, which is neither here nor there.
Meanwhile, Page Six reports that Nick Lachey made $1 million on the sale of his 6-bedroom, 8-bathroom home in Encino, California. The realtor was Real Housewife Kyle Richards's husband Mauricio Umansky, which is also a fact.
Congratulations to Nick.