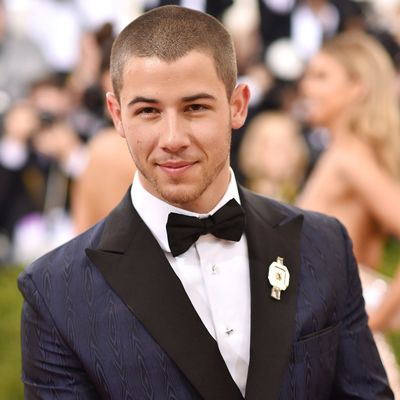 Nick Jonas being chronically unchill.
Photo: Dimitrios Kambouris/Getty Images
On the most recent stop in what appears to be the Nick Jonas: Prove to America I'm a Bad Boy tour, the pop star visited Watch What Happens Live where Andy Cohen quizzed him on his fetish preferences. While he revealed he's not so into watching porn with someone or dressing up as a furry, he enthusiastically agreed he'd be into spanking because he's "got a firm ass."
Okay, Nick, we get it. You've had sex! Big deal.