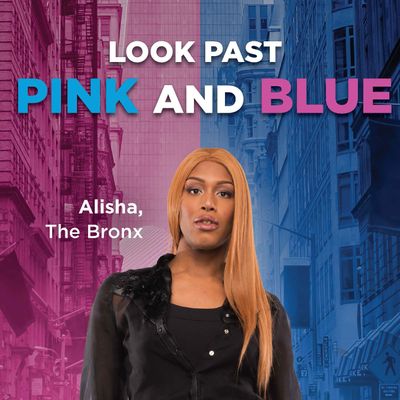 Photo: Courtesy of the City of New York/NYCCHR
The New York City Commission on Human Rights has launched the Be You campaign, which features ads on subway cars, phone booths, and bus stations that promote New Yorkers' right to use restrooms in accordance with their gender identity, rather than their sex assigned at birth.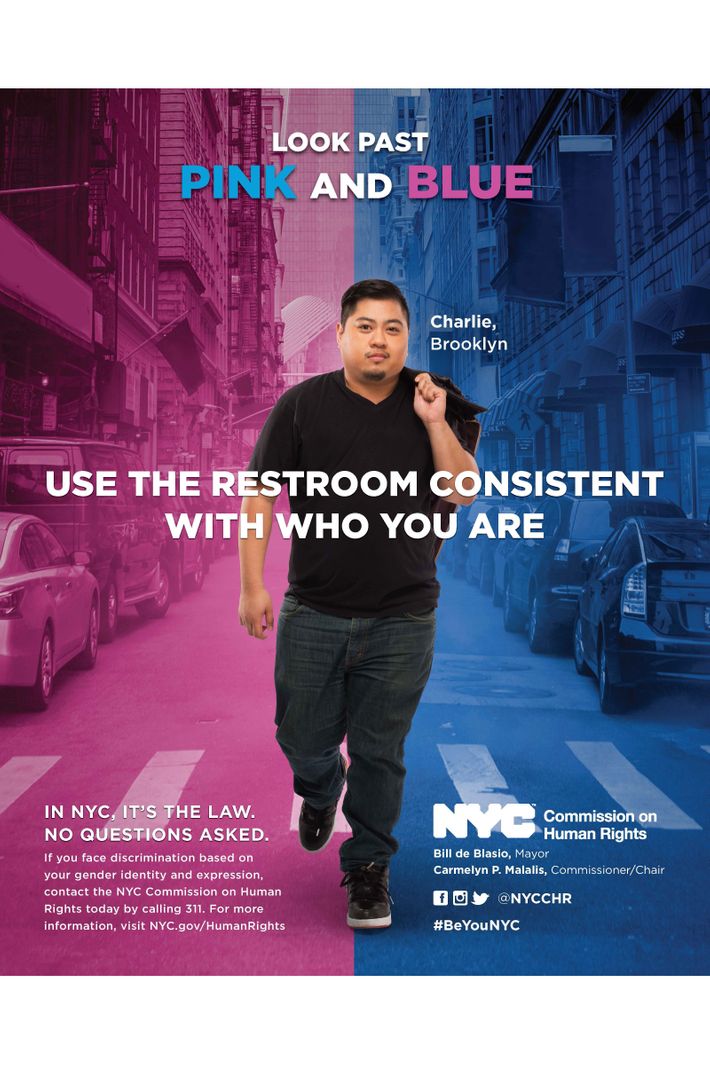 The campaign, which features actual transgender NYC residents, is the nation's first city-government-led campaign to affirm transgender bathroom rights.
Last month, 11 states sued the Obama administration over guidelines protecting the bathroom rights of transgender students. Many opponents of bathroom rights feel that allowing people to choose a bathroom in accordance with their gender identity would foster an unsafe environment. However, it has been proven that transgender people themselves are highly likely to face harassment and assault when using a bathroom that conflicts with their gender identity.
In response to skeptics, the NYCCHR has released a "Myth vs. Fact" sheet on gender identity and expression, in addition to the campaign.