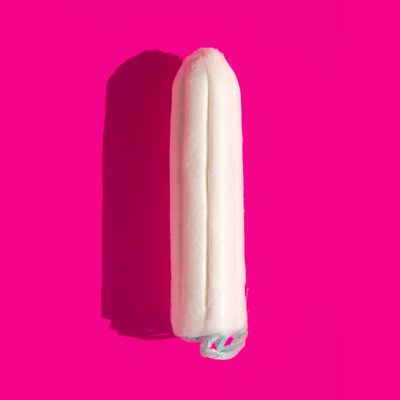 Today, the New York City Council unanimously passed a set of bills requiring free menstrual-hygiene products in public schools, prisons, and shelters, making it the first city in the nation to pass so-called "menstrual equity" legislation. The city will budget for tampons and pads just like it does for toilet paper and hand soap.
Tampons and pads are not currently covered by public-assistance programs and some school-aged girls stay home or use products longer than they should when they get their periods. Women in prisons face rationing and degrading treatment from corrections officers.
The legislation was preceded by a pilot project at a high school in Corona, Queens, which was expanded to 25 schools in Queens and the Bronx. Emergency tampons and pads are already available in public middle and high schools — usually at the nurse's office — but the bills would require them to be in the bathrooms. Dispensers will be installed in the girls' bathrooms at 800 schools, reaching 300,000 students at an initial cost of $3.7 million and $1.9 million annually thereafter.
The Department of Citywide Administrative Services will provide these products to the 23,000 women and girls in the city's shelters. They will provide an estimated 2 million tampons and 3.5 million pads yearly, costing $540,000.
Prisons will no longer cap the number of pads given to women (which is absurdly low), and female inmates will now be able to request tampons rather than pads, if that's their preference. Currently, women who want anything other than generic pads must buy them at the commissary. The Department of Corrections must also provide products upon request to women arrested and detained for more than 48 hours.
New York City council member and finance chair Julissa Ferreras-Copeland is the prime sponsor of the bill for schools. City Council Speaker Melissa Mark-Viverito is the sponsor of the bills concerning shelters and corrections facilities.
Ferreras-Copeland said in a statement: "Providing menstrual hygiene products privately, immediately and for free is also about sending a body-positive message by not perpetuating shame and humiliation, and acknowledging that women's bodies, even those of women serving time in prison, deserve some dignity during their periods."
The bills would need to be signed by New York City mayor Bill de Blasio. He hasn't said whether he'll sign them, but his administration (and his wife) support the legislation.
Update: Mayor de Blasio tweeted this on Tuesday afternoon.