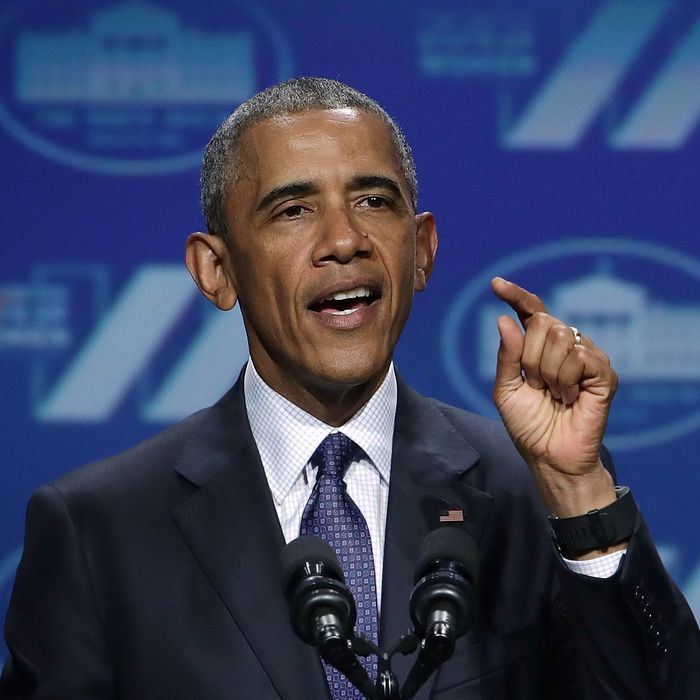 Obama is over gender inequality.
Photo: Alex Wong/2016 Getty Images
President Obama only has about six months left in office, and before he goes, he would like to make one thing clear. "I may be a little grayer than I was eight years ago," he told the audience at the White House's inaugural United State of Women Summit. "But this is what a feminist looks like."
One of those "frustrating" aspects, he said, is how slow companies have been to adjust to changing gender roles. "Those days when the average family was a dad who went to work every day and a mom who stayed at home and did all the unpaid labor — that's not what our economy looks like anymore," he said. "Households and work arrangement come in all shapes and all combinations and yet, our workplace policies still look like they're straight out of Mad Men."
He called for policies such as equal pay, paid family-sick leave, affordable child care, and an increased minimum wage — all things Hillary Clinton has emphasized on the campaign trail.
He then ever-so subtly mentioned that things might be better for women if one happened to be elected president of the United States. "It would help if we had more women in the corner suite." He said, before adding: "I have a corner suite. Just making that connection for you."