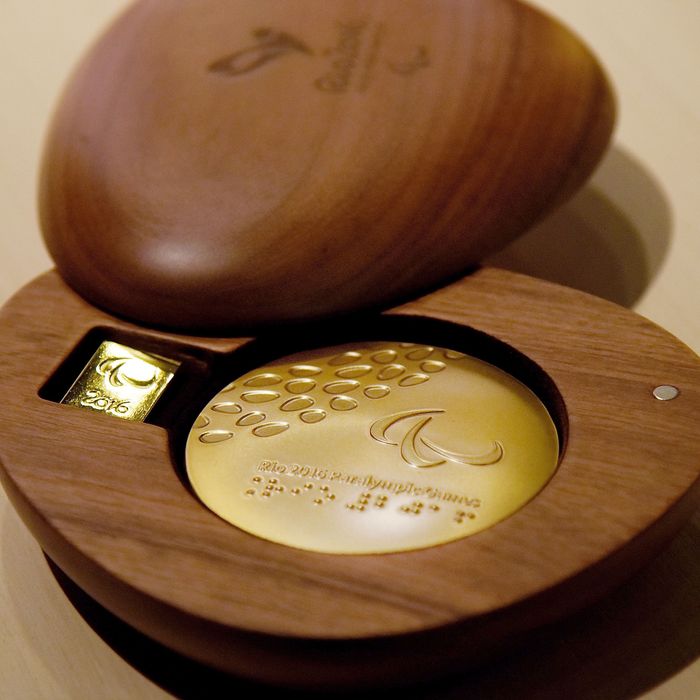 Medals for the 2016 Olympics
Photo: Alexandre Loureiro/Getty Images
On Monday, the official Olympics Instagram account rolled back the curtain on the medals to be awarded at the August games. The medals were welded under strict sustainability standards. They are ecofriendly, made from recycled materials, and most definitely look like the kind of highlighter that'll make your cheeks pop.
Confusion regarding the medals' design quickly rolled in on Instagram. "I need this highlighter in my life," wrote one commenter. "Dead ass thiught [sic] this was a highlighter," wrote another.
The medals, made jointly by the Olympic Games and the Brazilian Mint, are held in cases crafted from freijó wood. The case mirrors those made by Lilah B, a cosmetics brand that also puts sustainability at the heart of its brand. But the bit of gold, silver, and bronze aren't makeup of course. That's a job best left to the pros.