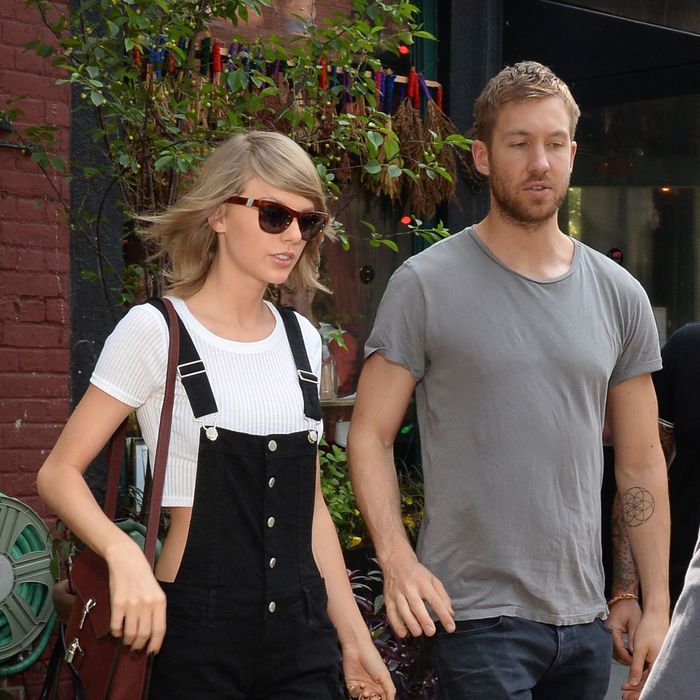 Taylor Swift and Calvin Harris.
Photo: Raymond Hall/Getty Images
People reports that the keeper of the boyfriends Taylor Swift has dismissed her latest male companion, Calvin Harris. The 26-year-old pop star and 32-year-old DJ (32-year-old DJ!) had just celebrated their one-year anniversary in March, when they took seductive photos of each other on the beach.
People's source says of the breakup, "There was no drama. Things just don't work out sometimes."
I think it's safe to say there was drama.