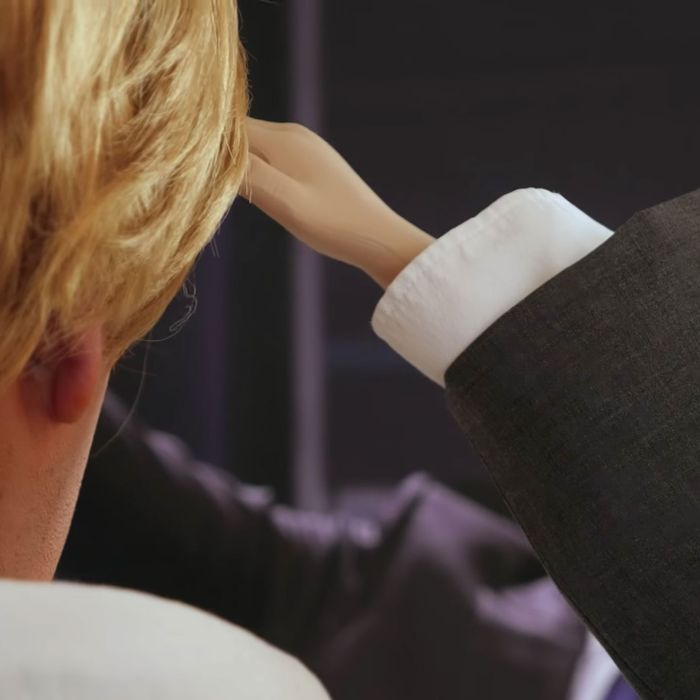 Photo: Courtesy of YouTube/Trump Has Tiny Hands PAC
What does the Americans Against Insecure Billionaires With Tiny Hands political action committee want? For Donald Trump to release the measurements of his tiny hands. When do they want it? Now!
"If the White House phone rings at 3 a.m.," a concerned voter asks. "Will his little hands even pick up the receiver?"
A very good question.