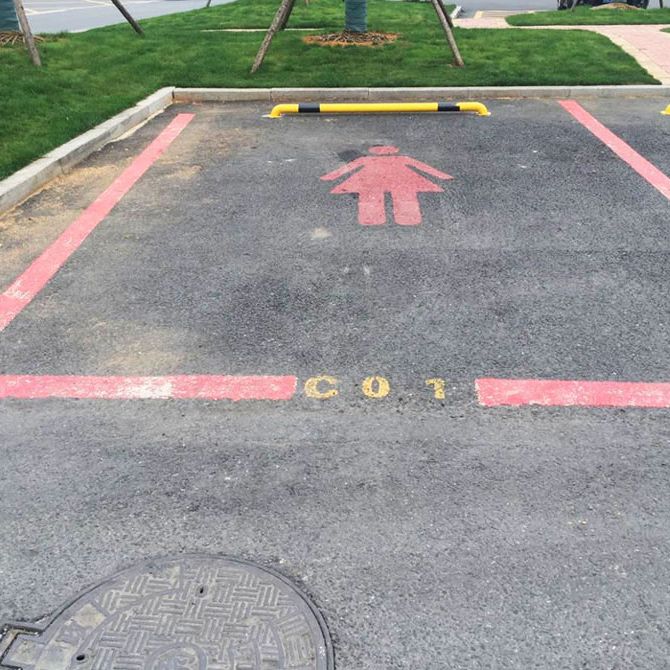 One of the parking spots in question
Photo: Weibo
Turns out the persistent sexist stereotype that women are bad drivers is a global phenomenon.
The Tonglu Service Area in southeast China is a parking lot with about 370 standard-sized spaces and eight "women-only" spaces. Fifty percent larger and painted pink with a generic women's symbol, these spaces were created specifically for women, who are scientifically proven to be terrible drivers who cannot park without putting themselves and everyone around them in danger.
The director of the parking lot, Pan Zhuren, told Qianjiang Evening News, "Yes, these are parking spaces 'customized' for women. It's part of measures we've introduced to humanize the service area."
Sure, singling out one gender based on an unfounded belief is always a good way to do that.