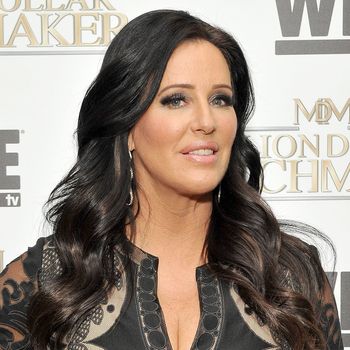 The Oracle of Short Hills, New Jersey
Photo: D Dipasupil/Getty Images
Sage dating oracle Patti Stanger has blessed us with her questionable advice once again. Reaching deep within her ancient well of wisdom, Stanger spoke of the everlasting quest for love and romance, shedding light on what the human spirit yearns for and how to best obtain it. And what, pray tell, was the answer from the all-powerful one?
Just hang out in steakhouses by yourself and you'll eventually meet a guy.
At a recent Q&A moderated by comedian Michelle Collins, a source told "Page Six," "Patti advised Michelle to hang out at a steakhouse and read a book at the bar to meet a man because 'men like meat.' Patti said she'd pay $60 for the steak, but would meet a guy."
Patti, please, you must divulge more. What kind of steakhouse? Does it have to be somewhere fancy like Morton's or will any old Outback do? If one settles for the latter, will a Bloomin' Onion® have the same magnetic effect? How long does someone have to stay at the steakhouse, all alone, watching their life pass them by?
Patti?