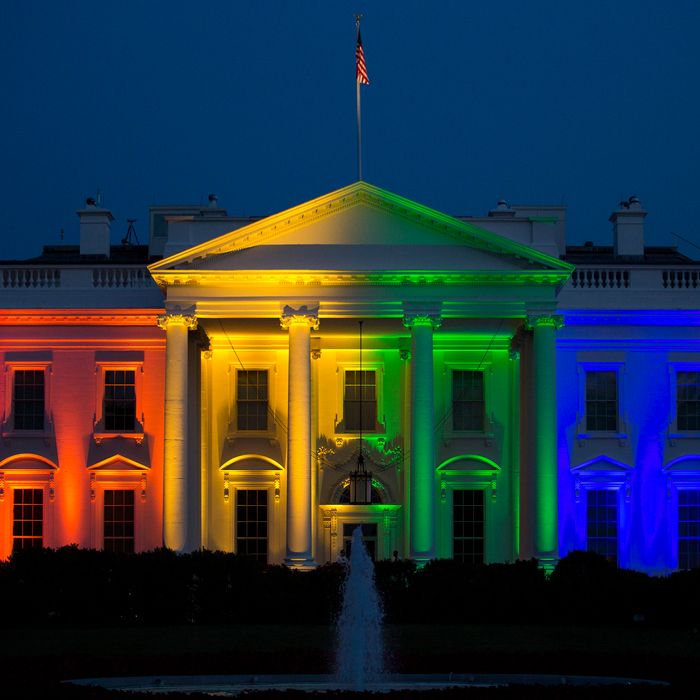 Photo: Drew Angerer/Bloomberg/Getty Images
Officials at the Department of Defense have confirmed to USA Today that the Pentagon is planning to repeal its ban on transgender military members.
According to Department of Defense sources, Secretary Bob Work could approve the appeal as soon as Wednesday, with Defense Secretary Ashton Carter giving it the final A-okay before an official announcement on July 1. "The plan would direct each branch of the armed services over a one-year period to implement new policies affecting recruiting, housing and uniforms for transgender troops," USA Today reported.
U.S. Army Staff Sergeant Shane Ortega, who has become the de facto face of openly transgender military service members, told NBC, "The nation will see this example of equality, and the nation will reflect on itself." Ortega, who is retiring from the military on July 20, just a few weeks after the planned repeal, noted, "Nothing is impossible. I've been told millions of times this is never going to happen."
Anti-trans legislation is one of the most pressing issues of the current political landscape, especially as it has a ripple effect on LGBTQ rights and sentiment in general. If the Pentagon can get it together when it comes to trans rights, maybe the rest of America can follow suit.