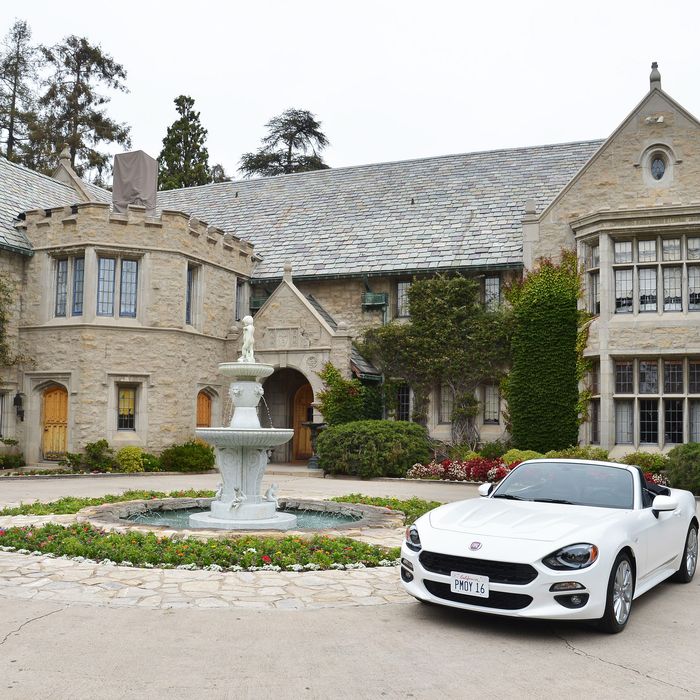 Photo: Charley Gallay/Getty Images
America's most famous sleaze Hugh Hefner may be shacking up with his next-door neighbor pretty soon.
A Playboy spokesman said on Tuesday that Hef had sold the Playboy Mansion to the owner of Hostess Brands, Daren "Twinkie King" Metropoulos, who bought the struggling cream-and-dough company in 2013. The house sold for $100 million — on the condition that its 90-year-old occupant could stay put, TMZ reported. The original asking price was $200 mil — so it seems Metropoulos, who until now had lived right next door, pulled off quite the steal. (We'll be checking back once we see the bill for that much-needed steam clean.)
According to The Wall Street Journal, Metropoulos bought the stately 1920s home because he is a fan of the architecture. His purchase of the world's most expensive bachelor pad had nothing to do with its history of naked women and blowout bacchanals, said the man behind the Ding Dong and the Ho Ho. We're sure he also reads Playboy for the articles.