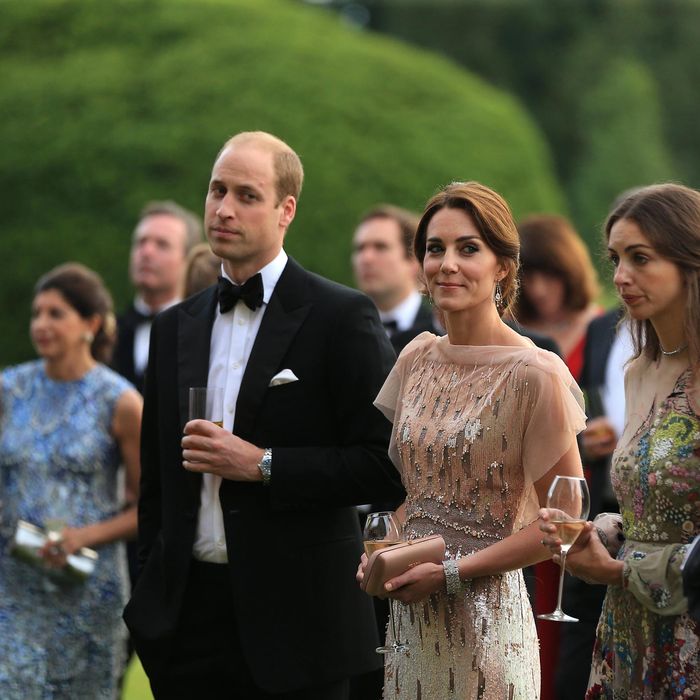 Prince William and Kate Middleton at an East Anglia's Children's Hospices charity dinner last night.
Photo: Stephen Pond/Getty Images
Kate Middleton and Prince "I Am a Prince" William were making small talk with some Michelin-starred chefs at a charity dinner last night, as royals do, when they inevitably brought up their own kitchen at Kensington Palace.
"William has to put up with my cooking most of the time," Kate joked to the five fancy chefs, to which her wisecracker husband replied, "It's the reason I'm so skinny." Don't you guys have an army of chefs at your disposal, or … ?
Vanity Fair reports the couple has entered "the 'Old Married Couple' jokes stage." Lucky us.