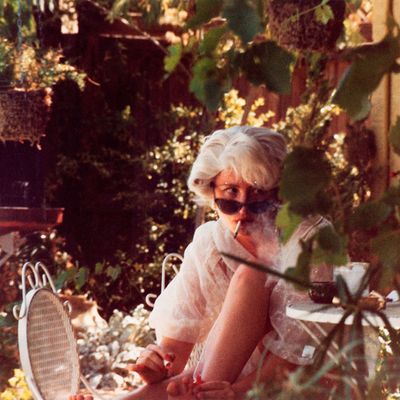 Cindy Sherman's Untitled, 1979.
Photo: Cindy Sherman
Showcasing works by the likes of Cindy Sherman, Nan Goldin, and Sophie Calle, a new photography exhibit explores privacy in relation to hyperconnectivity and technology. Public, Private, Secret is the first show to appear in the International Center of Photography's new downtown space on the Bowery — a sleek, glass-faced structure built to house experimental video projects and cross-disciplinary programming.
Livestream videos of photos culled from social media (filtered by keywords like "hotness" and "celebrity") appear alongside black-and-white photographs by art-world heavyweights like Henri Cartier-Bresson and Garry Winogrand. The exhibit's labyrinthine layout and silver, mirrored walls frame a constellation of photo and video works. Also: It's an excellent backdrop for Instagram pics.
Click ahead to see the artists' thoughtful meditations on public visibility and private identities: Cindy Sherman's secluded cigarette smoke, Patrick McMullan's colossal grid obscuring faces at New York Fashion Week, and a woman peering through a dirty window. The exhibit, which opens with a soirée featuring Perrier-Jouët Champagne, runs from June 23 until January 8 at ICP.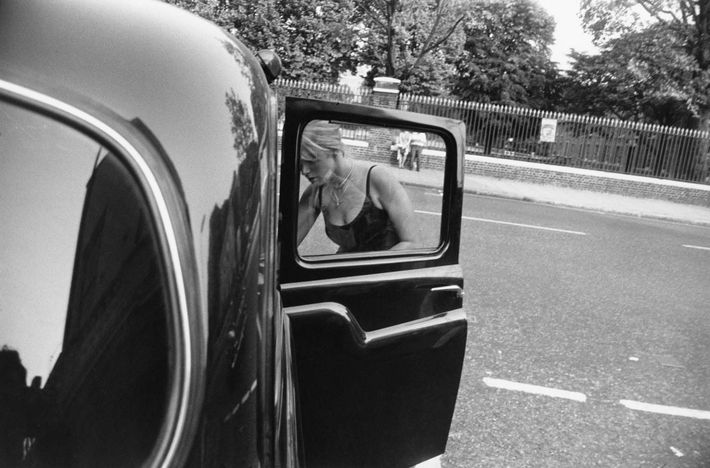 London, 1967, Gary Winogrand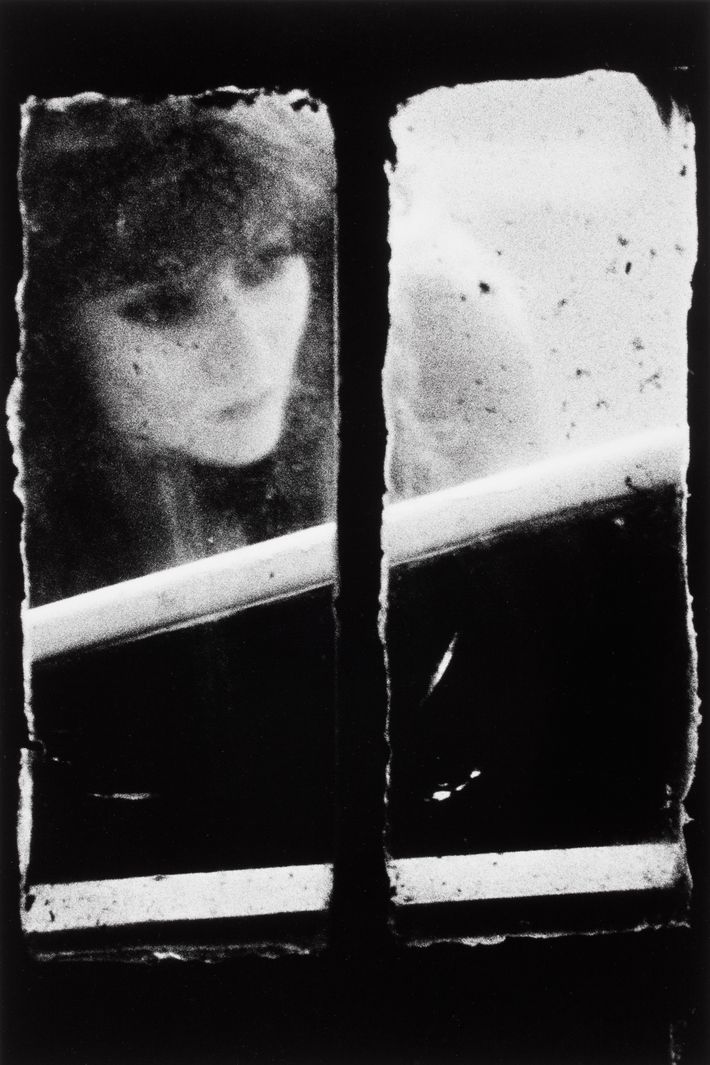 Dirty Windows Series #19, 1994, Merry Alpern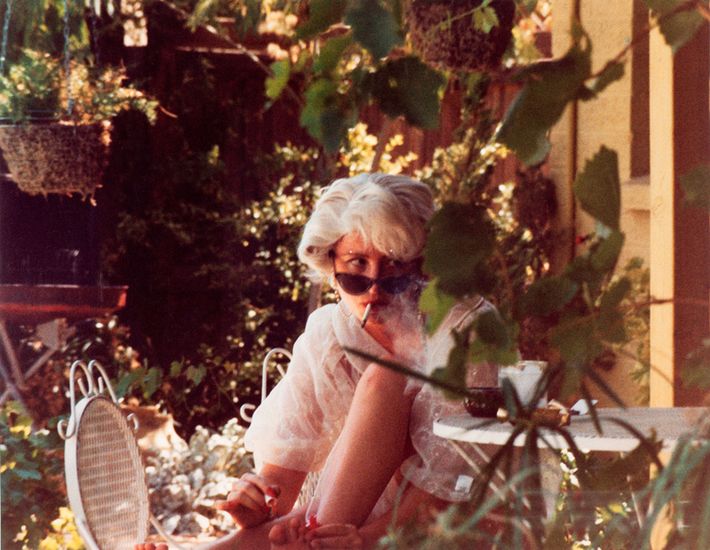 Untitled, 1979, Cindy Sherman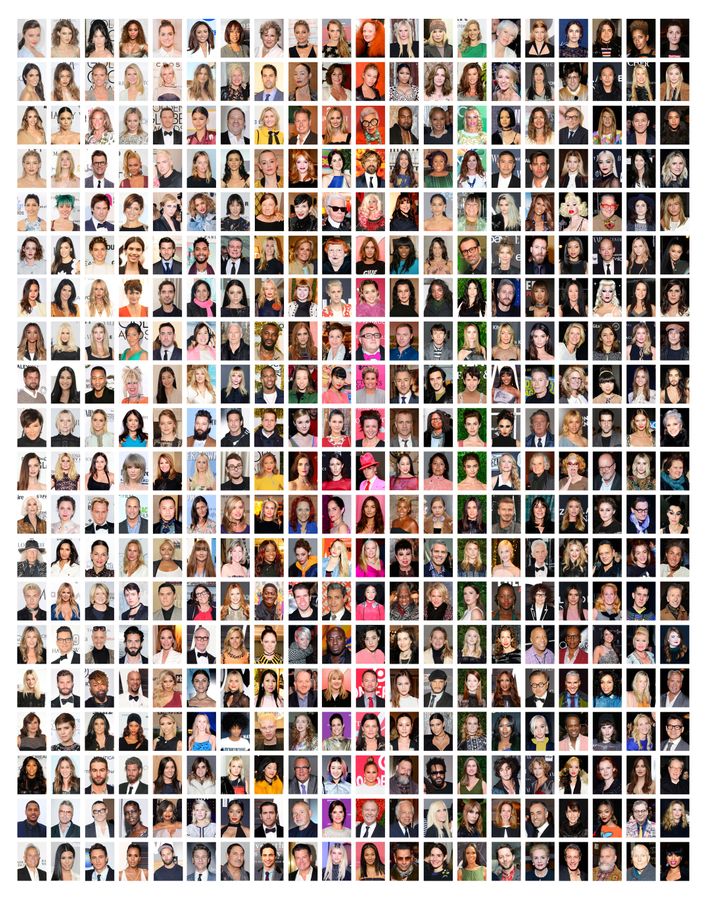 Patrick McMullan, New York Fashion Week Face Book, 2016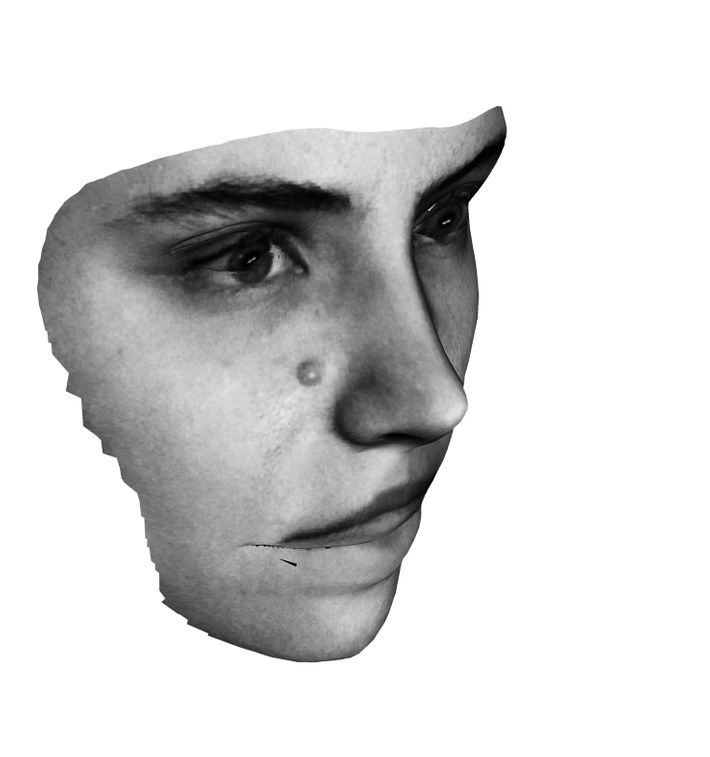 The Revolutionary, 2013, Adam Broomberg and Oliver Chanarin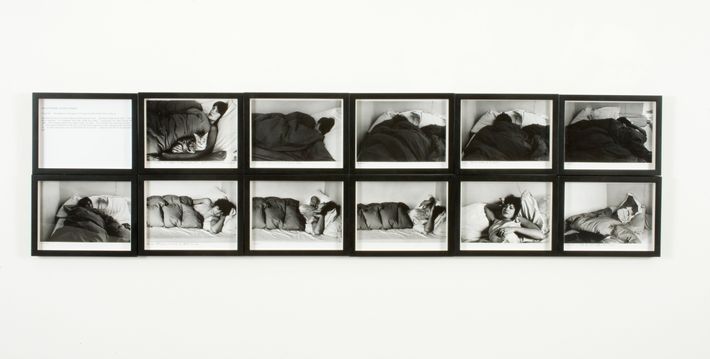 The Sleepers (Gennie Michelet, thirteenth sleeper), 1980, Sophie Calle