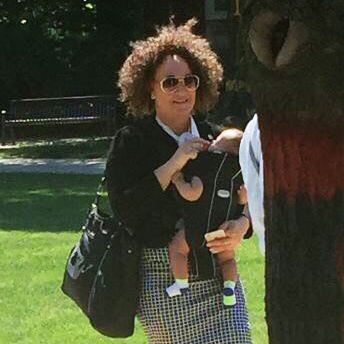 Rachel Dolezal.
Photo: Courtesy of Twitter/mayascade
Noted "black experience" reenacter Rachel Dolezal was spotted at Howard University on Thursday. Her arrival was catalogued in a series of tweets by people on campus who were probably just as confused as you are. 
Maya Cade, the executive editor of A Tribe Called News, wrote that Dolezal stepped on the grounds of her alma mater to film a documentary about "race and identity in America." According to Cade, the director of the film is white. No word yet on the name of the documentary, but chances are Transcending Race was suggested at least once.
Calls to Howard inquiring whether the university granted permission for Dolezal to film on campus were not immediately returned.