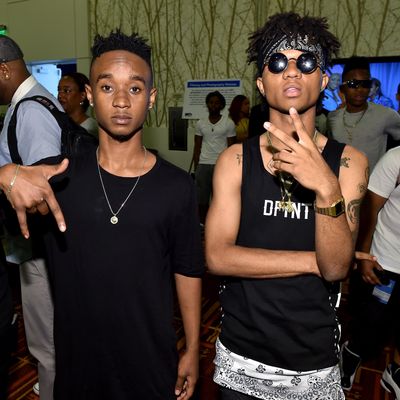 Photo: Alberto E. Rodriguez/Getty Images
In their breakout hit "No Type," Mississippi rap duo Rae Sremmurd famously sing: "I ain't got no type, bad bitches is the only thing that I like." This, unfortunately, is a lie. Bad bitches are not the only things that Rae Sremmurd likes.
As they reveal in their hypnotizing and repetitive new song, "Do Yoga," they also really like girls who do yoga.
Good news, bad bitches who do yoga: You are still Rae Sremmurd's type.