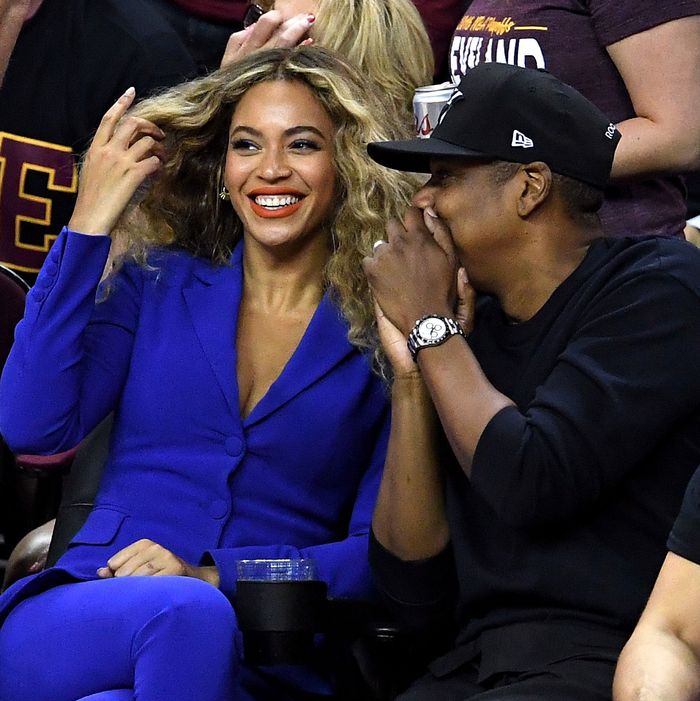 Beyoncé and a fan.
Photo: Jason Miller/Getty Images
On Thursday night, LeBron James and his Cavaliers won game six of the NBA Finals, a game that had everything: a temper tantrum, a conspiracy theory, and a thousand beautiful memes to behold. And while most of the attention was directed toward Steph Curry's flung mouthguard and LeBron's filthy-beautiful dunk, Beyoncé was sitting plainly courtside, taking it all in, wearing a suit that only she could pull off.
Here's to hoping she makes it out to game seven.