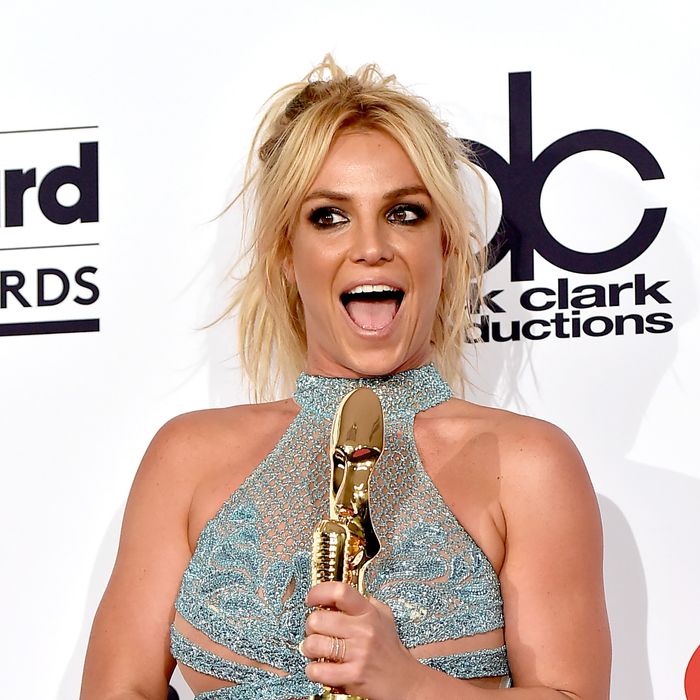 Photo: David Becker/Getty Images
Once upon a time, Britney Spears was just like every other person waiting at the airport.
And, just like the average person waiting at the airport who spots a favorite celebrity, Britney Spears got plenty excited.
Also acting like the happy fan inside all of us, Britney Spears couldn't help but ask for a photo — and go completely unrecognized.
The whole incident happened last year, but O'Neill recounted the details on a Monday episode of Ellen.
The actor and comedian told Ellen DeGeneres he'd been waiting around for his flight when Britney Spears approached him and gushed about how much she loved the show.
Apparently Spears "couldn't have been nicer," O'Neill told DeGeneres.
"I saw a woman approach me [in the airport], and she came over and she said, 'Oh, Mr. O'Neill, I love Modern Family. You're my favorite on the show.' And I thought, Well, I'm the one here."
It wasn't until Spears posted the photo to her Twitter account that O'Neill's manager filled him in.
"I didn't know it was her," O'Neill told DeGeneres. "I mean, look at the look on my face. Do I look like I'm sitting with Britney Spears?!"
If only he'd made the connection then!