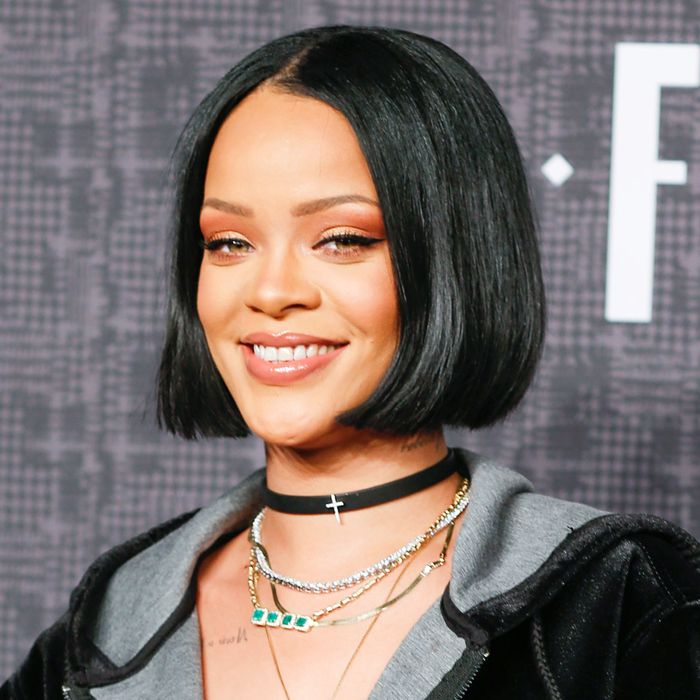 Happy RiRi.
Photo: David X Prutting.com/BFA
Beyonce sneezed. Adele forgot her words. Selena took a tumble. And today in Even the Gods Are Fallible, Rihanna was moved to tears during a performance in Dublin.
The reason for her outburst wasn't totally clear, but perhaps she's feeling a little more emotional than usual after the Cavs victory?
As Irish site RTE reported, Rihanna said: "I only have ever in my life heard an audience of people scream so loud that they sound like one voice and that only happens in Ireland, in Dublin … Thank you so much."
My theory: She's just relieved Calvin Harris finally let her out of that strobe box.