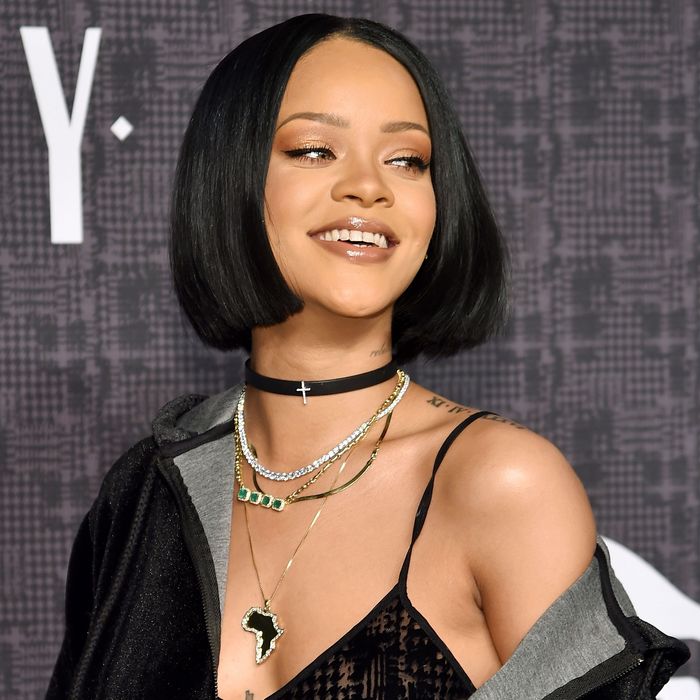 Rihanna knows.
Photo: Dimitrios Kambouris/Getty Images
Rihanna knows — perhaps better than anyone else — what it's like to stand outside in the pouring rain. So when her fans at a concert in Manchester, England, were forced to do the same as they waited for her to come onstage, the singer leaped into action. As someone who's emotionally in touch with her fandom, Rih knew exactly what to do to cheer them up: She bought them pizza.
Pineapple pizza, no less; Rih does not skimp on toppings.
There were towels, too, but mostly there was pizza.